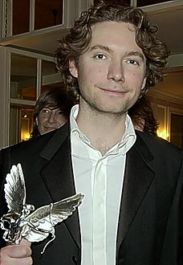 Kevin Macdonald director
KATE and Gerry McCann are set to turn the story of missing daughter Madeleine into a FILM.

The couple believe the movie could raise money for the dwindling Find Madeleine fund, whose public donations have slowed to a trickle.

Their official spokesman has held talks with entertainment company IMG.
But last night the McCanns feared they may be CHARGED over Maddie as Portuguese prosecutors finally sent a dossier to Britain, demanding fresh interrogations.

McCann spokesman Clarence Mitchell met IMG representatives at their offices in Chiswick, West London.

No final decision has been made by the 39-year-old doctors, of Rothley, Leics.

However discussions HAVE established that the movie would be a documentary-style account of Maddie's disappearance and the huge search which has followed.
It would be filmed by the team which made award-winning drama Touching The Void ' about two climbers' fight for survival on a peak.