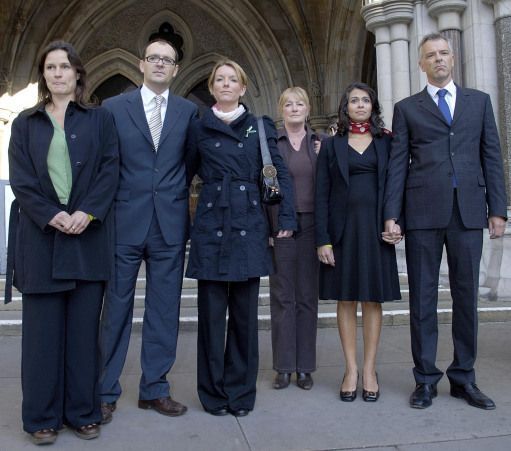 JANE TANNER- DAVID PAYNE- FIONA PAYNE-DIANNE WEBSTER-RACHAEL OLDFIELD - MATTHEW OLDFIELD
Kate and Gerry McCann's holiday friends will be quizzed again to check alleged discrepancies in their stories.
The Tapas Seven, who had dinner with the McCanns on the night their daughter Madeleine, four, vanished, will have more than 100 questions put to them by Portuguese police.
Paulo Rebelo, leading the hunt for Madeleine, who disappeared on holiday in Praia da Luz on May 3, will arrive in the UK in nine days' time. British police will conduct interviews on his behalf.