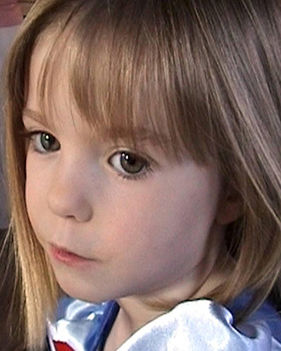 ABOVE: MISSING: Maddie McCann
Kate and Gerry McCann were horrified to discover ads for a new episode of arcade smash Halo 3 feature the line: ?Maddie, where are you??

The couple whose daughter vanished from their Portuguese holiday apartment in May last year ? branded it ?deeply offensive and upsetting? and in ?extremely poor taste??.

They want the message removing from the ads worldwide and the missing character renamed by the time the game is released.

Angry bloggers blitzed websites, accusing the game's makers of mocking the hunt for five-year-old Madeleine after seeing the message on a promotional trailer for the game.

Halo 3 became the fastest-selling game in history when ?90million worth were snapped up in 24 hours following its release.

More than 20m copies of the science fiction trilogy have now been sold worldwide.

GP Kate and heart consultant Gerry, both 40, are demanding to know why the US-based makers Bungie appear to be cashing in on their daughter's plight.


The couple's spokesman Clarence Mitchell told the Daily Star: ?If this was an intentional reference to Madeleine it was clearly in extremely poor taste.

?We would urge the company to rectify it immediately.??

A spokesman for Bungie apologised and said: ?This is an unfortunate coincidence. There is no connection between Bungie's game and the girl's tragic disappearance