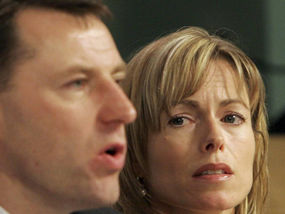 ANGRY: Gerry and Kate say police allegations were frightening
KATE McCann has broken her dignified silence to attack the Portuguese detective who led the bungled hunt for Madeleine.
She slated Goncalo Amaral for failing to find her little girl and for trying to cash in on the tragedy by writing a book.

Her comments come almost a year to the day since she and husband Gerry were hauled in for questioning and made arguidos in the case.
They were forced to suffer for more than 10 months with the cloud of suspicion hanging over them before they were eventually cleared of any involvement on July 21 this year.

In an interview in the Portuguese newspaper Expresso, Kate is particularly critical of Amaral, who was eventually sacked from the case following a series of embarrassing gaffes.

A family friend said Kate was very angry about Amaral's decision to publish his book while Madeleine was still missing. When he announced he was writing a 'warts and all' expose, the McCanns threatened legal action.
A source close to the family said at the time: 'The gloves are off. Amaral has over-stepped the mark and they feel they have been left with no choice. Enough is enough. The lawyers are looking at pretty much everything.'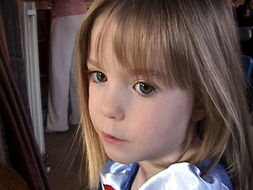 Madeleine vanished from her family's holiday apartment in Praia da Luz on May 3 last year

In the Expresso interview the couple, both 40, of Rothley, Leicestershire, also tell of their hope that Madeleine will be found safe and well soon.

Gerry said: 'I will be honest. We have got no idea whether Madeleine is alive or not. What we are certain of is that there is absolutely no evidence.'

Asked if they had been worried by the allegations put to them by Amaral when they were made arguidos, Gerry said: 'The situation for us was very frightening. of course it was.'

But the couple insisted this was not the reason they left Portugal two days later, returning home with their two-year-old twins Sean and Amelie.

Kate said: 'They could still have arrested us, couldn't they' They could have stopped us from going home.'

The couple's spokesman Clarence Mitchell said: 'Kate and Gerry have chosen to speak out to an element of the Portuguese media because they firmly believe that there may well be important information that somebody knows in Portugal.

'They will do everything they can to generate new leads.'

Madeleine was nearly four when she vanished from her family's holiday apartment in the Algarve resort of Praia da Luz on May 3 last year.