The purpose of this site is for information and a record of Gerry McCann's Blog Archives. As most people will appreciate GM deleted all past blogs from the official website. Hopefully this Archive will be helpful to anyone who is interested in Justice for Madeleine Beth McCann. Many Thanks, Pamalam
Note: This site does not belong to the McCanns. It belongs to Pamalam. If you wish to contact the McCanns directly, please use the contact/email details campaign@findmadeleine.com
We feel so much for Maddie's mum
Original Source:

FIRST MAGAZINE -19-25 MAY 2007
Many thanks to the person who did these scans
MADDIE'S GRANDMA
Don't accuse Maddie's mum of child neglect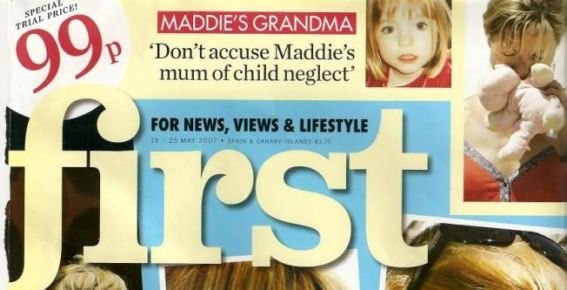 Will Maddies mum ever recover ?
By Jane Johnston Editorial director
We have been following every heart rendering development of the search for little Madeleine McCann who went missing so suddenly in Portugal. Her poor mother Kate has suffered so much pain. Loosing her daughter in a place where she thought her children were safe must have taken her to hell and back.

She has been criticised for leaving Maddie alone while she had dinner with her husband Gerry. But her mother Susan Healy has come to her defence, saying " They know this was a mistake. But it was not child neglect. The children are the most important things in their lives"

Should we ever leave our children alone? What are your views? And will Maddies poor mother ever stop blaming herself? Lets hope she finds some peace.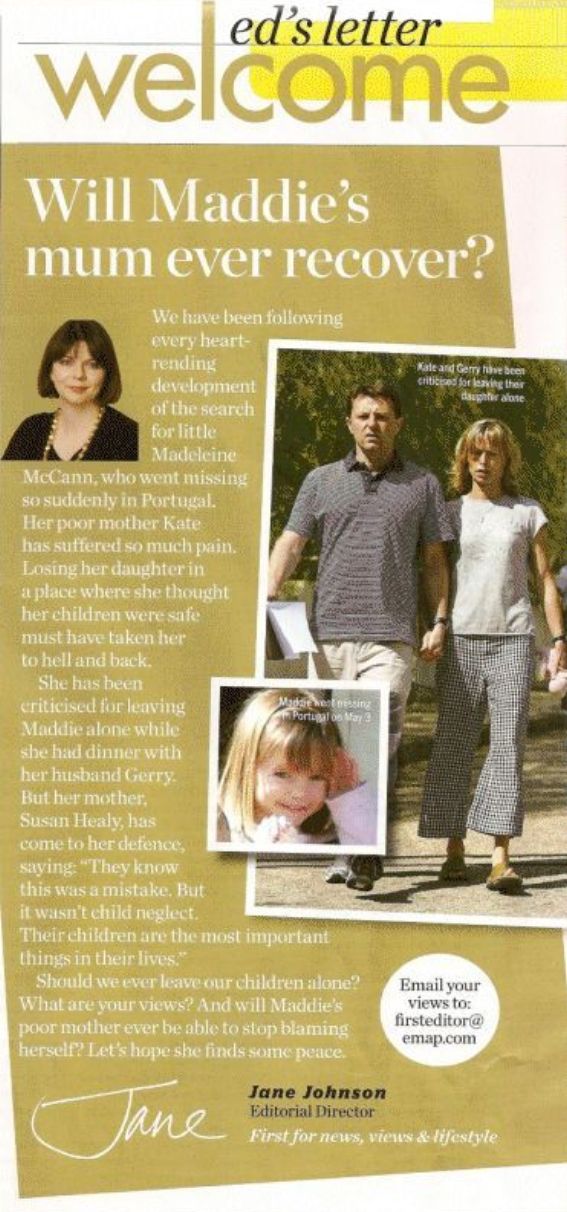 We feel so much for Maddies mum
By Vicky and Louie Boyd
Little Madeleine McCann was snatched from her bed two weeks ago - just before her fourth birthday - while she slept in a ground - floor holiday apartment in the Portuguese resort of Pria Da Luz. The day before she disappeared. Maddie spent an idyllic afternoon playing in the sun with three -year old Louie Boyd. Here, Louie's mum Vicky shares her story with first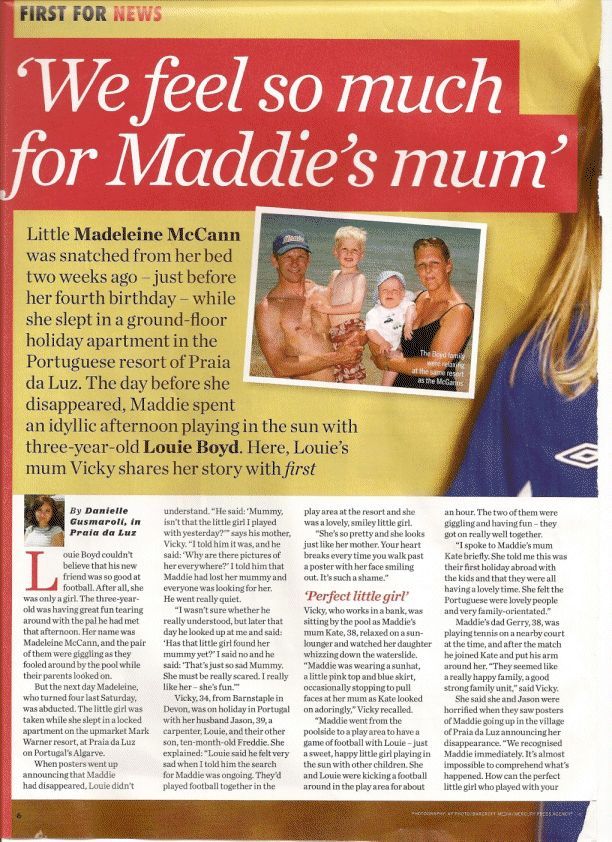 SOMEONE'S TAKEN MADELINE KATE WAILED OVER AND OVER
Anglican priest Father David Heal arrived with and his wife Pam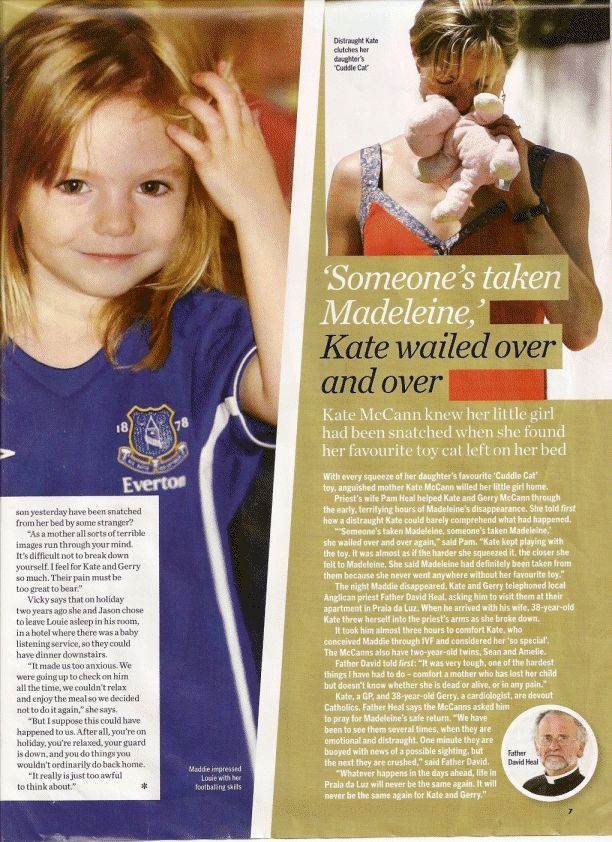 SHOULD YOU EVER LEAVE YOUR CHILD ALONE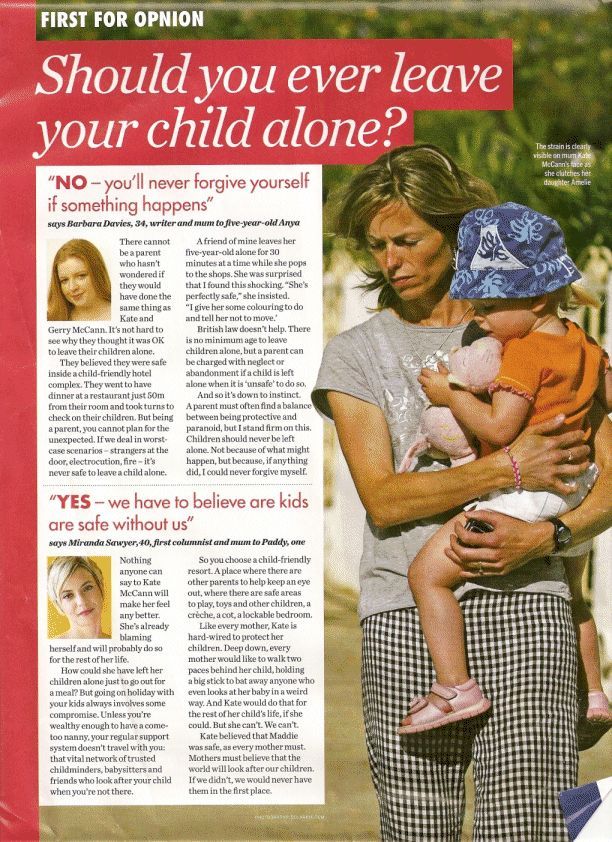 TO HELP KEEP THIS SITE ON LINE CONSIDER