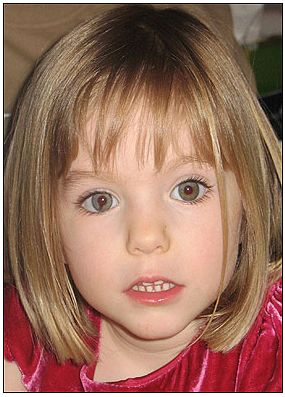 Missing... Maddie McCann
A SICK comedy writer has sparked outrage by publishing a spoof interview with Madeleine McCann's 'ghost'.

Jose Perez, 28, who writes for Spanish TV, reports in his online blog that Maddie ' who vanished in May 2007 aged three ' visited his house.
He said she criticised parents Kate and Gerry, saying: 'I'm the business kid of the century.

'They've sold more T-shirts with my face on than Mickey Mouse. And what for' So my mum can leave her job and play Nintendo all day.'

Perez was inundated with criticism. One reader wrote: 'You've no shame.'