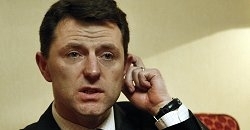 GERRY PORTUGAL 13-01-09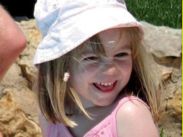 An investigation by Portuguese police failed to find Madeleine McCann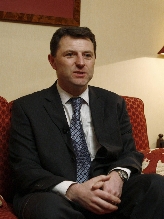 GERRY PORTUGAL 13-01-09
Gerry McCann, father of Madeleine, has flown back to Portugal for the first time since returning to the UK after the disappearance of his daughter.

He will meet his Portuguese lawyers to discuss the search, family spokesman Clarence Mitchell said.

Madeleine, of Rothley, Leicestershire, was nearly four when she vanished from a holiday flat in Praia da Luz, in the Algarve, on 3 May 2007.

Mr McCann, who left Portugal in September 2007, will leave Wednesday.
He and his wife Kate insist they will continue to believe Madeleine is still alive until presented with firm evidence to the contrary.
Prosecutors in Portugal initially placed "arguido" - or formal suspect - status on the couple but this was lifted in July when the case was shelved as detectives stopped actively searching for the youngster.

Mr and Mrs McCann have since had thousands of pages from the police files translated into English.
They continue to painstakingly go through them and it is understood they are being assisted by a small team of retired senior British police officers.