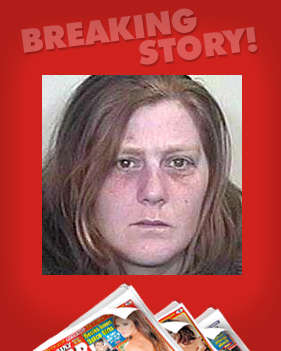 ABOVE: Karen Matthews facing sentencing over the abduction of her daughter Shannon
The mother of Shannon Matthews is due to be sentenced for kidnapping her own daughter in an attempt to claim thousands of pounds in reward money.
Last month a judge told Karen Matthews, 33, she faces a substantial jail sentence after she was found guilty of a series of offences relating to the disappearance of nine-year-old Shannon for 24 days.
Matthews will appear at Leeds Crown Court alongside her former partner's uncle, Michael Donovan, 40.
A jury heard how they conspired to keep Shannon drugged and imprisoned in a desperate plan to claim £50,000 in reward money.
Matthews and Donovan were found guilty last month of kidnap, false imprisonment and perverting the course of justice after a three-week trial.

Shannon, now 10, went missing on February 19 as she walked home from school near her home in Dewsbury Moor, West Yorkshire.

West Yorkshire Police launched a massive search operation costing almost £3.2 million - one of the largest conducted by the force.

On March 14 Shannon was discovered in the base of a divan bed in Donovan's flat in Lidgate Gardens, Batley Carr, West Yorkshire, less than a mile away from her home in Dewsbury Moor.

It was revealed that Donovan kept her imprisoned as part of a plan he and Matthews hatched to claim a £50,000 reward offered by a national newspaper.

Police believe the pair may have been influenced by the coverage of Madeleine McCann's disappearance, which was a high-profile news story in the months before Shannon went missing