People living in the village of Rothley have refused to give up hope that missing youngster Madeleine McCann will be found.
Aa the search for the little girl enters its third year, there were prayers and fund-raising events to show support for the family as their ordeal goes on.

Madeleine disappeared from her holiday apartment in Praia da Luz in Portugal on May 3, 2007 in a suspected abduction. Since then there has been a worldwide hunt to find the youngster.

Schoolchildren yesterday dressed in yellow and green – the colours of the Find Madeleine appeal – and sold cakes to raise money for the search.

The 311 pupils at Rothley Primary School, which the youngster was due to attend before her disappearance, in Mountsorrel Lane, Rothley, raised £441 for the charity leading the campaign.

The youngsters said prayers around their Hope Tree, which was planted for Madeleine. It was also decorated with yellow and green ribbons.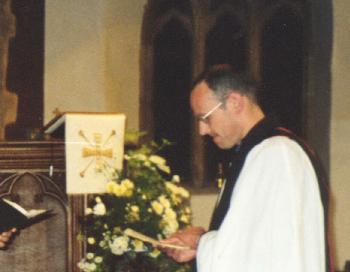 Rothley vicar Rob Gladstone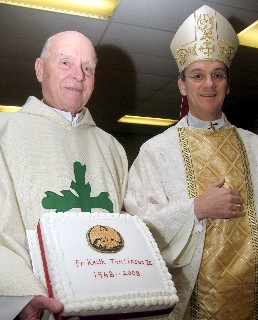 Father Keith Tomlinson
Pupil Kirsty Thomas, 10, said: "It is upsetting that she should have been at our school by now. I had already met her around Rothley before she went missing."
Kizzy Simpson, 10, added: "It's nice to raise money but it's also an upsetting day because the family live in the village and it's not fair because she was taken for no reason."

School secretary Sam Cooper said: "We have been raising money for missing children throughout the world to mark the second anniversary. We raised £270 last year and £441 this year. We also had a special morning assembly to talk to the children about Madeleine and what we were raising money for."Madeleine lived in Rothley with parents Kate and Gerry and twins Sean and Amelie.

In the centre of the village, the candles, teddy bears, cards and hundreds of ribbons that once adorned the area around the war memorial are long gone.
But the youngster's disappearance is still very much in the minds of people in the community. Rothley vicar Rob Gladstone, from the church of St Matthew and St John, said Madeleine would be in the church's prayers at the two services tomorrow.

He said: "This year, with the anniversary being on a Sunday, we will be including prayers in the usual services we have at the church. People in Rothley aren't exhibiting their feelings about Madeleine openly but that doesn't mean people no longer care. They still very much support the family."

There will also be prayers tomorrow at the McCanns' Catholic church, Sacred Heart, in Rothley.

The church's priest, Father Keith Tomlinson said: "All I can say is the family are behaving with great strength and fortitude, and long may that continue.
"The Sunday mass is dedicated to Madeleine and her family and our prayers will be with them. We pray for Madeleine each week and mention the family in our prayers."