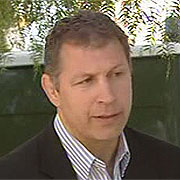 Mark Williams-Thomas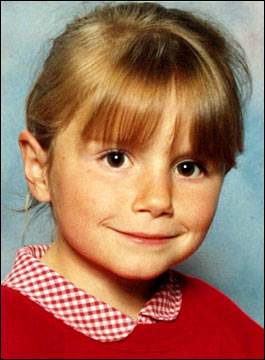 SARA PAYNE
MADELEINE McCANN was probably abducted after walking out of her holiday apartment in search of her parents, an expert on her disappearance said yesterday.
Criminologist Mark Williams-Thomas said it was unlikely an abductor entered apartment 5a at the Ocean Club, in Praia Da Luz, Portugal.
The ex-detective said Madeleine was probably snatched by an opportunistic paedophile as she looked for her parents, Gerry and Liverpool-born Kate, as they ate with friends at a nearby tapas bar.
He said publicly-available evidence leads him to believe the three-year-old arranged her toys on her bed and left through the unlocked patio door.
Mr Williams-Thomas said the case bears striking similarities to the murder of Sarah Payne, who was snatched from a West Sussex field nine years ago.
He said: "Is it unreasonable to presume that Madeleine woke up and then went in search of her parents at a restaurant within a holiday complex that she had grown familiar with over the course of her holiday?
"Neatly tucking up her toys – as her parents had done to her – she slipped out of the apartment through an insecure patio door.
"This seems all the more credible, given what we know happened to eight-year-old Sarah Payne, who was abducted in July, 2000, even though she was only out of sight of her family for a matter of seconds."
Mr Williams-Thomas made his comments after reviewing more than 10,000 documents amassed by Portuguese police during their investigation. He said an abductor would not have arranged the toys on the bed as he would have wanted to escape as quickly as possible.
The expert said a paedophile may have also chosen to take one of the younger and more defenceless twins, Sean and Amelie, who were sleeping nearby.
Gerry McCann has revealed Madeleine asked her parents during the holiday why they had not come when the twins had been crying.
Mr Williams-Thomas said: "Based on the evidence provided from within the case files, it is more likely that she was abducted after she had left the apartment. A number of factors suggest that this is the likely scenario."
Gerry and Kate McCann will mark the second anniversary of the disappearance of their daughter this weekend.
They said the search for Madeleine continues with the "same strength and determination" and they are convinced someone knows where she is.