Legal action over 'slur'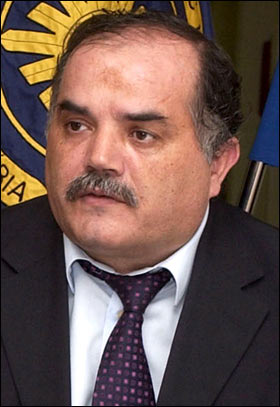 DROPPED: Amaral
THE former police chief who led the hunt for Madeleine McCann in Portugal plans to sue parents Kate and Gerry for defamation.

Goncalo Amaral, 49, has hired a team of lawyers to prepare an action against the two doctors.
And the cop, dropped from the inquiry in October 2007 for criticising British police, says he will also seek damages from the McCann's spokesman

Clarence Mitchell. His action comes weeks after the McCanns revealed they were suing Amaral over a book he wrote.

It claimed Madeleine, aged three when she disappeared in Praia da Luz in May 2007, died in an accident and her parents, both 40, concealed her death.
Amaral was found guilty recently of falsifying evidence in another missing child case.
The McCanns said: "Any legal action will be defended."