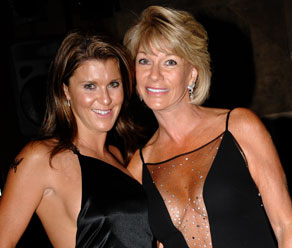 Rhonda_Melissa_Wyllie
The Wyllie family have been unable to help authorities investigating the disappearance of Madeleine McCann, the Wyllie Group says.
Private detectives searching for Madeleine wanted to interview the widow and daughter of WA property tycoon Bill Wyllie amid claims their yacht was moored in Spain three days after the British girl's disappearance.
About the same time, a woman aged in her 30s with an Australian or New Zealand accent reportedly asked a British businessman at the marina if he was there to "deliver my new daughter".
The family's company, the Wyllie Group, dismissed the claims in a statement.
"British media reports on Sunday … raised suggestions that Wyllie family members may be able to assist investigators in relation to an incident at Port Olympia, Barcelona, on the night of May 6, 2007," the statement said.