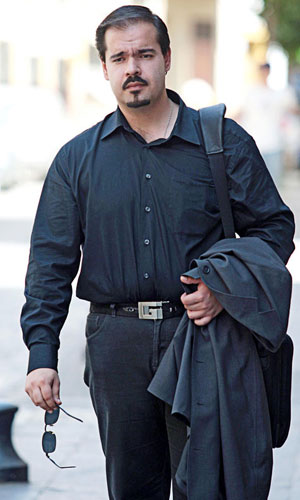 Antonio Toscano MADELEINE: Missing for 49 days
THE Spanish journalist who claims to know the identity of Madeleine McCann's kidnapper said yesterday he had passed the name to Portuguese police.

Previously, Antonio Toscano had been criticised by a spokesman for Madeleine's family for not revealing the identity of the French paedophile he claimed was behind the kidnap.

Yesterday Toscano said he had emailed information with a picture of the man to police after waiting more than two weeks for them to interview him. And he claimed to have passed on names and photographs of the man's associates who are now free after serving jail sentences.

Toscano, 36, insists he is "100 per cent" certain the man snatched Madeleine to order for wealthy paedophiles. His claims were first made public two weeks ago.

He said the Frenchman reputedly said he was going to the Algarve to visit friends, only to disappear after the four-year-old went missing.