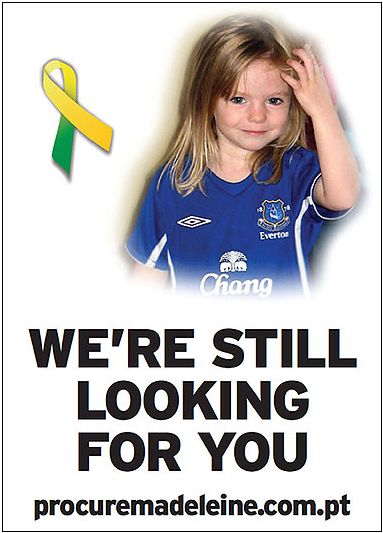 Search ... poster gives Maddie's parents renewed hope
In truth, like everyone else, I have felt nothing but deep sadness and mounting frustration as the search for Maddie has continued.
"However, I continue to be inspired by the dignity and the faith which Kate and Gerry have displayed throughout their dreadful ordeal.
"This is just our way of reminding people - not just in the UK and Portugal but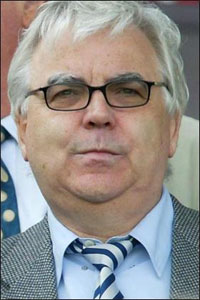 Bill_Kenwright Everton Chairman
across the globe - that this child is still out there somewhere.
"If we can, perhaps, jog someone's memory or breathe a little fresh life into the hunt for her then it will have been worth it.
"I know our supporters will wear these t-shirts with pride on Thursday night."
Club manager David Moyes also backed the poster campaign.
He added: "My heart went out to Madeleine's family when this awful tragedy occurred - and it
still does.
"It is absolutely vital that the hunt for this lovely little girl continues.
"People do sometimes forget that football managers and footballers are also dads — family comes first.
"Everyone connected with Everton Football Club simply wishes to see Madeleine reunited with her family."
Travellers to Lisbon wishing to show their support can collect a t-shirt from Goodison Park today and tomorrow and from Liverpool Airport by showing a match ticket or travel documents.