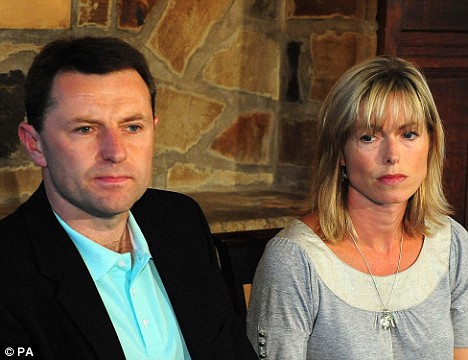 Search ... Kate and Gerry McCann
THE parents of missing Madeleine McCann have posted a poignant internet appeal for information - urging readers: "Imagine if she was your child."
Determined Kate and Gerry, both 41, placed the message alongside others on the findmadeleine.com website.
Appearing beside two pictures of the vanished girl, the wording reads: "Imagine if she was your child, imagine the pain and grief, imagine if someone like you never came forward."
Another appeal says: "A little girl stolen, a family torn apart, but saying nothing is the worst crime of all."
Yet another says: "If you stay quiet you are as guilty as those who took her."
The messages are part of an initiative by Kate and Gerry, from Rothley, Leics, to reinvigorate the search.
Maddie went missing from a holiday apartment in Praia da Luz, Portugal, just days before her fourth birthday in May 2007. Her parents say they will never give up looking for her.
One of the two pictures, which appear on the website's opening page, shows Maddie aged three.
The other is an age-progression image of the youngster - showing how she may look at the age of six.

A different message appears every time you click on the site.
A statement from Kate and Gerry says: "There is absolutely nothing to suggest that Madeleine has been harmed.
Madeleine is still missing and someone needs to be looking for her.
"She is very young and vulnerable and needs our help. We love her dearly and miss her beyond words."
Anyone with information about Maddie's
disappearance should ring +44 845 838 4699.