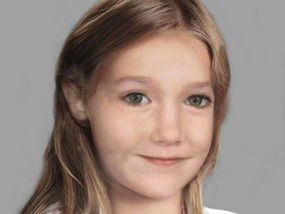 How Madeleine would look now, at the age of six
DETECTIVES in Britain have passed details of several possible sightings of Madeleine McCann to their Portuguese counterparts following a worldwide internet appeal.
Police in Leicestershire – the county where her family live – were fed information about the sightings after the unique appeal by the London-based Child Exploitation and Online Protection Centre last month.

Pictures of how Madeleine, now aged six, would look were featured in the 60-second film called A Minute For Madeleine, which has has been seen by more than 10 million online.

Its aim was to prick the conscience of someone close to Madeleine's kidnapper. The Leicestershire officers sifted through the information before deciding what should be relayed to Portugal. Detectives there said they would work only on credible new information because they did not want to waste any time on fruitless endeavours.
But the Sunday Express can reveal that evidence they gathered has not been put into the Home Office Large Major Enquiry System (HOLMES) by Leicestershire police.

Last night former Scotland Yard commander Dai Davies said: "I find that unbelievable that key information from Portugal has not been processed.
"To get the full benefit you should input all available information on the crime. It is common sense to provide as many pieces of the jigsaw as possible."