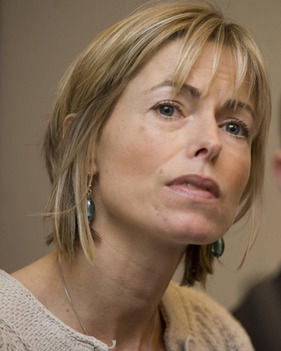 ABOVE: Kate keeps shrine to missing Maddie
MADELEINE McCann's mum has kept her bedroom as a shrine to her missing girl for nearly three years.


Kate, 41, a GP, has refused to change the room since her daughter vanished, aged three, on a family holiday to Portugal in May 2007.

She goes into the room daily to give herself strength to cope with the disappearance.

During a visit to Lisbon with husband Gerry, 41, to meet their Portuguese lawyer, Kate said: "We haven't changed anything.
"There's still a lot of pink.
"I continue to go to Madeleine's room twice a day. It's a comforting feeling."


Heart specialist Gerry, from Rothley, Leics, said he is convinced that their girl is still alive. "There are several cases, some recent, of missing children that were found," he said.

"That makes us believe our daughter could be alive and that's why we continue to have hope."


The couple flew to Portugal after the Daily Star obtained a 2,000-page file of sightings, tip-offs and potential suspects logged with the police since the case was archived in July 2008.

The McCanns were not aware of how much extra information was contained within it.
Their investigators are now working their way through the document.