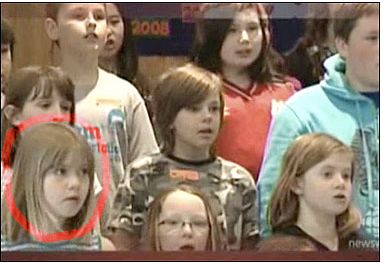 Alarm ... girl, circled, on Canadian TV was like older Maddie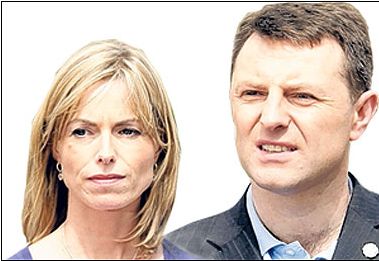 'Horrified' ... Kate and Gerry McCann
Austrian cops sent a list of all the guests then staying at the hotel to their counterparts probing Maddie's disappearance in Portugal - but NOTHING was done
The report is one of many buried away in a huge mountain of official Portuguese police files obtained this week by The Sun.
Maddie's parents Kate and Gerry McCann have been "horrified" to discover from the files how little was done to follow up leads and sightings.
The Norwegians were staying at the Hotel Landzeit in the resort of St Valentin in 2008.
They noticed the man and girl in the restaurant and at once saw the child's "striking" similarity to missing Maddie.
As the man pulled the child, who was about four, hurriedly past their table she looked up and begged: "Help me!"

The Norwegians told police they were surprised because they had rarely met any British people in Austria, let alone "children who speak English".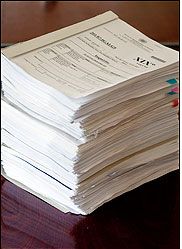 Huge ... mound of police files obtained by The Sun
Another reported sighting of Maddie came from Canada, where a woman was reduced to tears after seeing a child who looked like her on a television news report.

The viewer contacted Toronto Crimestoppers to say that the girl - seen singing among a group of schoolkids - fitted the age-progression picture of an older Maddie.
A DVD of the item was sent to Portuguese police along with the report - but again nothing was done.

In a third case a request from British police to Portuguese cops to investigate the background of a suspicious man employed at the resort from which Maddie was snatched was also apparently ignored.
a.lazzeri@the-sun.co.uk