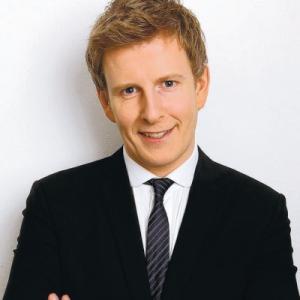 PATRICK KIELTY: Hosting stand Up For The Week
Stand Up For The Week, Channel 4, 11.05pm; The Mentalist (Five, 10.05pm).
PATRICK KIELTY is probably more guilty than most in trying to see the funny side of everything. But he got death threats in 2007 and was forced to issue a public apology for remarks he made about the disappearance of Madeleine McCann.
But the 39 year-old still feels a little misunderstood by those events.
"One of the things which appears to be in vogue right now is to quote comedian's lines, which are said in context with a certain amount of delivery and irony in a live room, and just dictate it onto the page and write that up as controversial or shocking.
"I think the easiest thing, or maybe even the laziest thing in the world, is to get a controversial headline just by purely quoting what people say on stage, rather than how they say it or what wry look there may have been when they were saying it," says Kielty, in his own defence.
He's currently hosting Stand Up For The Week, which he describes as a topical, satire stand-up show. He's joined by fellow comedians Rich Hall, Jack Whitehall, Andi Osho and Scot Kevin Bridges, who is going to have a field day tonight at the expense of England's World Cup team.
Although it could be seen as C4's answer to BBC's Mock The Week or the evergreen Have I Got News For You, Kielty claims this is a better format.
"Most stand-up shows you see on television are recorded a few months in advance, which means the material's pretty much rehearsed within an inch of its life and, by the time it goes out, it can't really react to very recent events. Then there's the comedic panel show where a bunch of comedians come on and discuss the news and it's more a case of who's quick enough to get their line in first."
Going out at 11pm on a Friday, it's the perfect post-pub fare and the comedians can afford to be on the edgy side. One of Kielty's favourite segments will see a celebrity guest invited to endure The Chair.
"We've got to the stage now where you can't get anyone to appear on a show unless you plug what they're doing, so we've decided to do that in reverse.
We say, if you want to actually come on and plug what you're doing, then you have to endure a little tribute or "roast". If the person can sit in the chair and keep their mouth shut while I say, hopefully, what most people think about them, then at the end they get the right to reply."
Brought up in County Down, Kielty and his two brothers enjoyed a tranquil upbringing, until tragedy struck in 1988.
When Kielty was 16, his father, Jack, the boss of a successful building firm and the chairman of the Gaelic Athletic Association, was shot six times by the Ulster Freedom Fighters. Some have suggested this experience laid the foundations for his future career, as Kielty's often used The Troubles in his stand-up shows. He, however, disagrees.
"A lot of articles go for the easy thing.
It's almost as if, because my dad was murdered, I decided to turn myself into some sort of comedy Batman because something terrible had happened in my past. I had to put on the political comedy cape and take on these issues."
He compered Belfast's comedy club, The Empire, an experience he describes as "a baptism of fire. I didn't realise until later that Belfast and Glaswegian audiences have a reputation for being the scariest audiences around. But it was a really good learning ground to be trying satire out in Belfast in the early Nineties when things were, shall we say, a little bit lively.".
He was invited to host shows such as Last Chance Lottery, Fame Academy and Patrick Kielty Almost Live, but four years ago Kielty returned to stand-up with a sell-out UK tour.
"It got to the point where I was just missing it – missing the buzz off of it.
When it's in your blood it's always something you want to go back to.'' After nearly 20 years doing stand-up, he still gets nervous.
"I think anybody that tells you any different is a bloody liar," he says laughing.
''There's definitely an insanity in wanting to stand up in front of hundreds of people with a quarter of an inch of microphone cable between you and them. The thing is you can't fake laughter, so it's hero or zero."
COPS and robbers dramas have been done to death over the years, but smart TV producers know if you have a great cast to gloss over any holes in the script then viewers will come back week after week.
That was certainly the case with The Mentalist, Bruno Heller's series which boasts a brilliant turn from Simon Baker as dapper sleuth Patrick Jane.
This week, veteran British thesp Malcolm McDowell makes a guest appearance in a tale centreing on the demise of Xander Harrington.