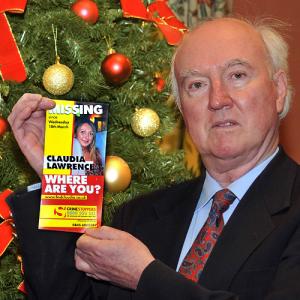 CHRISTMAS WITHOUT CLAUDIA: Peter Lawrence holds a poster of his missing daughter, university chef Claudia Lawrence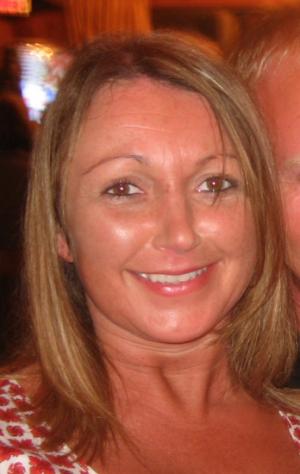 THE father of missing chef Claudia Lawrence says he had bought a present for his missing daughter in the hope she will turn up on Christmas Day.
Peter Lawrence, 64, said the only present he wanted to receive was the safe return of Miss Lawrence, who has not been seen since March last year.
She was 35 when she failed to arrive at work at York University.

Despite a major investigation, no trace of her has been found and police are treating her disappearance as suspected murder.

Speaking at a press conference in York, yesterday, Mr Lawrence made another passionate plea for anyone who knows what has happened to his daughter to come forward.

He said: "It is now 21 months since Claudia disappeared. There is absolutely no sign of her or any news of what happened to her.

"It is the week before Christmas and for the family this is an extremely difficult time.

"If there is anyone out there who does have any information, perhaps this Christmas is a time to share it.
"I have been thinking of the person who had something to do with Claudia's disappearance. It must be a very serious burden on them, knowing what happened.

"So please, this Christmas, relieve yourself of that burden."
Mr Lawrence will spend Christmas with his other daughter, Ali Sims, son-in-law Danny, and grandchildren Luke and Joshua.

He said: "We will try to make Christmas as normal as possible, especially with two young boys, but there will be times, when it is just Ali and I, when we will be extremely sad that Claudia is not here.
"If she turns up, there will certainly be a space for her and presents.

The best present, of course, would be to have Claudia there.
To not have her is dreadful."
Mr Lawrence said he had received a message from the officer leading the investigation, Detective Superintendent Ray Galloway, who said his officers were still committed to finding out what happened to Claudia.

The chef, whose parents are originally from Darlington, was brought up in Malton, North Yorkshire, and lived in Heworth, York.

Claudia's mother, Joan, contacted The Northern Echo yesterday to thank people who had sent their good wishes in the runup to the festive period.

"I really want to thank the people of Darlington for their love and support – it means so much to me," she said.

She also revealed that she had written a letter of support to the family of Madeleine McCann, who went missing in Portugal three-and-a-half years ago.
Anyone with information is asked to call police, on 0845-60-60- 24-7, or Crimestoppers, anonymously, on 0800-555-111