The founder of WikiLeaks has spoken from his prison cell to criticise the high profile firms that have cut off funds to his website.
Julian Assange, 39, has been in police custody since handing himself into police last week after an arrest warrant was issued in Sweden over allegations of sex offences.
In a statement given to his mother Christine from his cell at Wandsworth jail, Assange said: "My convictions are unfaltering. I remain true to the ideals I have expressed.
"This circumstance shall not shake them. If anything this process has increased my determination that they are true and correct.
"We now know that Visa, Mastercard, Paypal and others are instruments of US foreign policy. It's not something we knew before.
"I am calling for the world to protect my work and my people from these illegal and immoral attacks."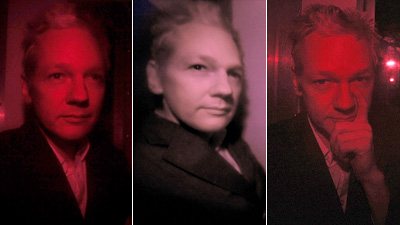 Julian Assange was photographed as he arrived at court today
Web anarachists supporting Wikileaks and Assange have attempted to bring down websites such as PayPal, Visa and Amazon after they made the decision to stop processing donations to the site.

The Swedish authorities are pressing to have the Australian extradited to Stockholm to face charges.
Assange is due to appear at City of Westminster Magistrates Court at 2pm today when he will make a fresh appeal to be granted bail.
Watch live on skynews.com/liveplus

If unsuccessful, he may appeal to the High Court.
The decision to remand him in custody was made in spite of the offer of a £180,000 surety from backers including Jemima Khan and Ken Loach.
The accusations against the former hacker include rape and molestation in one case and molestation and unlawful coercion in a second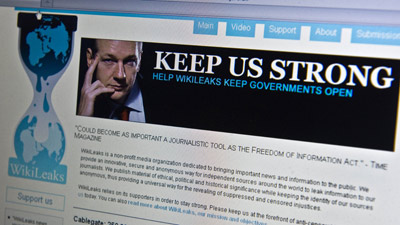 The Wikileaks website has been dripfeeding revelations from US embassies