Friends and family of missing chef
Claudia Lawrence
have held a candlelit vigil to mark her 37th birthday - as detectives admit they are no closer to finding her
The service at York Minster was also attended by Kate McCann, whose daughter Madeleine vanished on holiday in May 2007.
Miss Lawrence's father Peter said the ceremony at York Minster was an opportunity to remember all those affected by the "continuing tragedy" of a missing loved one.
Mr Lawrence led a procession from Mansion House, St Helen's Square, to the West Doors of the Minster for a Vigil for the Missing at the high altar, where candles were lit.
He was joined by the Archbishop of York and the Dean of York for the short service
The 64-year-old solicitor said: "This continues to be a tragedy for all of us who care about and love Claudia."
His friend Martin Dales said the vigil was a chance for people to mark Miss Lawrence's birthday.
He said: "It certainly does not get any easier and every birthday or Christmas is an extremely tough time for everyone who loves Claudia."
North Yorkshire Police have said investigators are no closer to finding out what has happened to the York University chef.
She has been missing since March 18, 2009.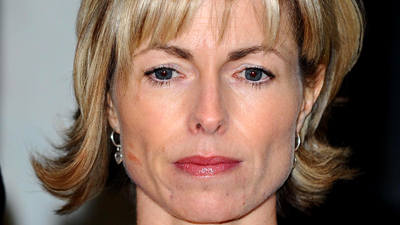 Kate McCann also attended the service
Detectives involved in the murder inquiry have said that Miss Lawrence's tangled love life, including affairs with married men, has been one of the biggest challenges.
A North Yorkshire Police spokesman said today: "The investigation into the disappearance of Claudia Lawrence is still continuing, although there have been no major developments.
"We would ask anyone with information to contact us."