Kate McCann will today make a dramatic new appeal in the hunt for her daughter Madeleine on the missing girl's eighth birthday.
Mrs McCann, 43, and her husband Gerry are to launch a new phase of their four-year search for their daughter, and are already receiving fresh information prompted by Mrs McCann's emotional account of the disappearance.
Her book, Madeleine, goes on sale today and the McCanns hope it will raise '1million to provide continued funding for their private investigation.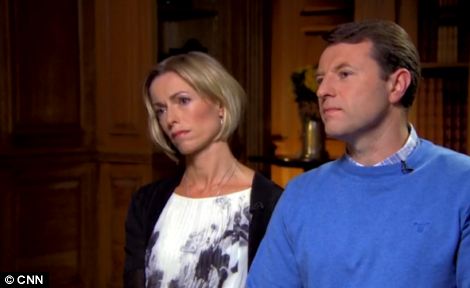 In an interview with Piers Morgan, the McCann's revealed they nearly holidayed at Center Parcs, before choosing the Algarve instead
They fear that potentially vital information given to Portuguese and British police has been ignored, and will call for an independent review of the case. Madeleine disappeared from her bed on May 3, 2007, during a family holiday in the Algarve, and has not been seen since.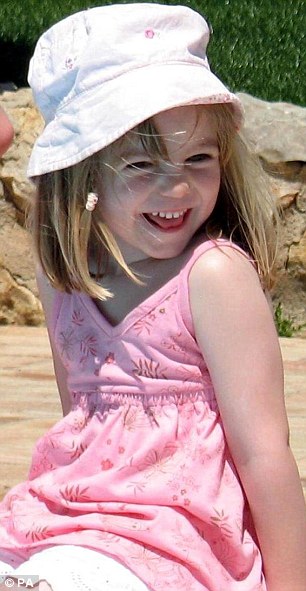 New outfit: Kate McCann writes that she admired Madeleine in her new pink outfit - but fears someone else did too
In her new book, serialised in The Sun, Mrs McCann told of her fear that the 'lovely' sight of Madeleine in a new outfit may have tempted someone to kidnap her.
She said the pink smock top and shorts were bought specially for the family holiday in Praia da Luz.
Her final photo of her daughter shows her wearing the new outfit and sitting with Mr McCann, 42, and younger sister Amelie by the pool just hours before she disappeared.
In an extract from the book, Mrs McCann described Madeleine's Monsoon shorts and Gap smock, saying: 'A small extravagance, perhaps, but I'd pictured how lovely she would look in them and I was right.'
She adds: 'I was following her with my eyes admiring her. I wonder now, the nausea rising in my throat, if someone else was doing the same.' Mrs McCann told The Sun that she and Gerry remain convinced their daughter is still alive, and cannot give up just because she has been missing for four years.

She said: 'Certainly in my heart I feel she is out there. We've never given up on finding her. What parent would give up on their child''

The McCanns insist there is no evidence to say Madeleine is dead, and so they have to assume she is not.
They have embarked on a marathon round of TV appearances to rekindle worldwide interest, including an hour-long interview with Piers Morgan, televised in the U.S. last night.
Mr and Mrs McCann cling to examples of children being returned home many years after going missing, such as American Jaycee Dugard, abducted at 11 in California and freed aged 18.

The couple have also drawn inspiration from meeting another girl, Elizabeth Smart, who was snatched from her home in Salt Lake City, Utah, at the age of 14 and found after a year.
Pre-order sales of Mrs McCann's book mean it has already topped the bestseller list on Amazon.co.uk.
All profits will go to the Find Madeleine fund, which employs a team of private detectives to comb through clues, and funds a hotline to gather information.
In her book, Mrs McCann also reveals that her family nearly chose to holiday at Center Parcs in the UK before making the fateful decision to switch to the Algarve instead.
'It was the first in a series of apparently minor decisions I would give anything to change now,' she says.
During the CNN interview, the McCanns were asked why they had not hired a nanny to look after their three children while they went out for dinner with friends.
Mr McCann replied: 'It's not a question of money. Child abduction is so rare. It didn't enter our head.'
'For details of ways to donate to the Find Madeleine fund, visit www.findmadeleine.com.