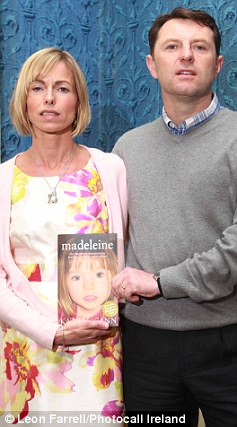 Kate and Gerry McCann were in Dublin yesterday to raise funds for the search
David Cameron was yesterday accused of meddling in police operations after he asked Scotland Yard to investigate the disappearance of Madeleine McCann.
Labour peer Toby Harris, a senior member of the Metropolitan Police Authority ' the body which governs Britain's biggest force ' accused the Prime Minister of undermining the operational independence of police.
He said Mr Cameron's intervention 'drives a coach and horses' through rules meant to protect police from political interference.
Mr Cameron called for a fresh inquiry into the 2007 disappearance of Madeleine in Portugal following a personal appeal by her parents this week.
But Lord Harris, a former chairman of the MPA, said the intervention raised 'big questions' about the politicisation of the police.
He said the Met should not be made 'the default investigator for every case in the world involving a British citizen'.
Writing on his blog, he said: 'Whilst no one doubts the desirability of doing what can sensibly be done to find out what has happened to Madeleine McCann, I can imagine that the senior leadership of the Metropolitan Police are not exactly happy about this.
It again embroils their officers in a high-profile investigation, where the chances of success are unclear, and which will divert limited investigative resources away from other matters.'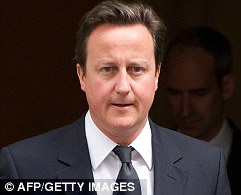 Cameron: Accused of undermining operational independence of police
The Daily Mail has learned that privately a number of senior officers share Lord Harris's misgivings.
Lord Bradshaw, Liberal Democrat peer and vice-chairman of Thames Valley Police Authority, described Mr Cameron's move as a 'PR exercise'.
He told Channel 4 News: 'I am mightily worried about the politicisation of the police force. What appears on the face of it to be fairly innocuous orders, it's a fairly short step from there to telling the police they have got to investigate this rather than that.
'This did take place in Portugal where the Met's writ doesn't run. I doubt if they have got many Portuguese-speaking officers. I don't believe that our police can investigate the Portuguese police force.'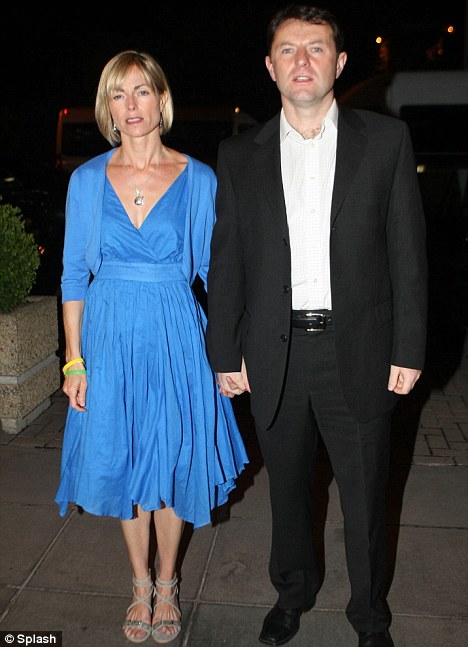 Kate and Gerry McCann, who have been on a media interview marathon to coincide with the launch of the new book 'Madeleine', leae the RTE studios in Dublin last night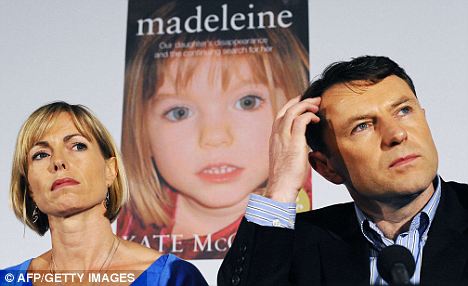 Mr and Mrs McCann said the new Scotland Yard involvement in the case was 'a step in the right direction'
The criticism comes just days after Lib Dem peers, including Lord Bradshaw, helped inflict a Lords defeat on the Government's plans for directly elected police commissioners.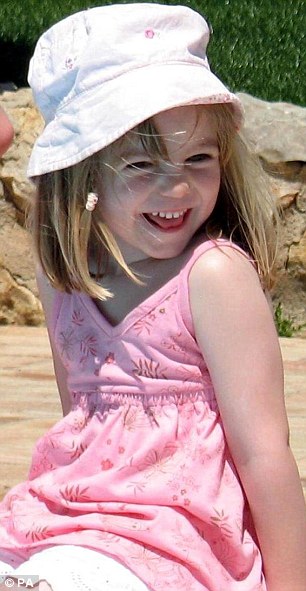 Madeleine McCann went missing from the family's holiday apartment in Praia da Luz, Portugal, in May 2007
Downing Street said the Prime Minister had intervened because of the exceptional circumstances of the case. A spokesman denied Mr Cameron was 'dancing to a media agenda'.
It added that the request to the Met, made via Home Secretary Theresa May, was just that, and not an order.

In a letter, Mr Cameron told the McCanns: 'Your ordeal is every parent's worst nightmare' the strength and determination you have both shown throughout is remarkable.'
Labour last night distanced itself from Lord Harris's comments. Shadow home secretary Yvette Cooper said the party 'fully backs Kate and Gerry McCann's request for information in Madeleine's case to be reviewed'.

Met sources said the force will work on the basis that Maddie could still be alive. Up to 20 officers in the Specialist Crimes Directorate will conduct an exhaustive 'paper review' of tens of thousands of pages of police files.
Potential new leads will be forwarded to Portuguese police.

Madeleine disappeared from a holiday flat in Praia da Luz in the Algarve on May 3, 2007. The Portuguese police inquiry was shelved in July 2008.