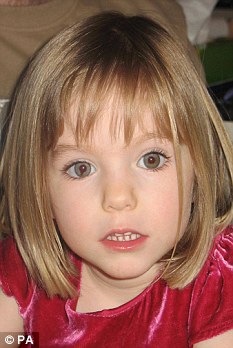 Still missing: Maddie before her disappearance in 2007
Kate and Gerry McCann have flown to Lisbon to appeal for information about their missing daughter ahead of the launch of their heartbreaking new book, Madeleine, in Portugal.
The couple did a series of TV, newspaper and magazine interviews yesterday in the Portuguese capital in their latest bid to move the nation's hearts and minds.
Many in the country remain unconvinced by the McCanns' claims that a kidnapper snatched Madeleine from their Algarve holiday apartment four years ago as they ate tapas nearby.
The trip is their first since Scotland Yard announced a review into the flawed Portuguese police probe into the then three-year-old's disappearance on May 3, 2007.
Kate's moving 384-page book, already out in the UK, is due to be launched tomorrow in Portugal.
The 43-year-old mother-of-three, whose twins Sean and Amelie are now six, told Portuguese online newspaper Destak: 'I hope, with all my heart, that everyone remembers we still haven't found Madeleine. She is still missing. She needs us and we need to find her and bring her back home to her family.
'It doesn't matter if we're British or Portuguese . . . we're a family of five which has had one of their children taken from them, an innocent child that needs help.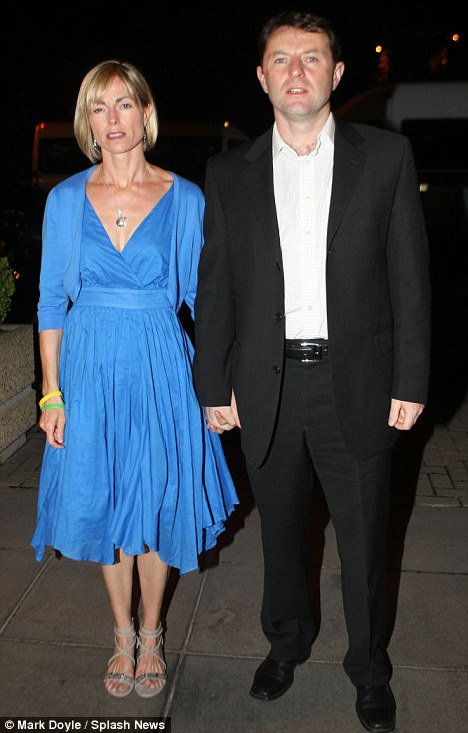 The couple did a series of interviews in Lisbon to move the nation's hearts and minds
That's surely the most important thing, isn't it''
Hitting back at accusations in Portugal that she appeared cold following her daughter's disappearance, angry Kate added: 'Who can say what the mum of a missing child should look like' People can judge however they want but unless you've been in the situation we've been in, it's impossible to know what someone feels.'
In a separate interview with Portuguese magazine Sabado, Kate said: 'I've managed to appreciate life a lot more now. The feeling of guilt has diminished as well. We will always regret not having been there to help Madeleine but we cannot change things now.
'I still feel a little guilt when I laugh but not as much as I did.'