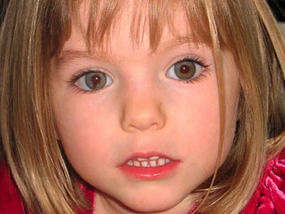 Kate McCann said the family's efforts to find Madeleine McCann were increasing
THE mother of Madeleine McCann yesterday said the family's efforts to find her were increasing.
On the fourth anniversary of her disappearance, Kate McCann said she and husband Gerry would not give up on finding their daughter. She again called for a review into the case.
The couple spent the anniversary with family and friends.
Madeleine was nearly four when she disappeared from the family's holiday flat in Portugal in 2007. Mrs McCann, 43, from Rothley, Leics, has written a book about the case, which will be published on Madeleine's eighth birthday, May 12.
In an update on the Find Madeleine website, Mrs McCann said: 'Our efforts to find her are not diminishing. If anything, they are escalating.
'The need for a review of Madeleine's case remains and our desire to achieve this unwavering.'