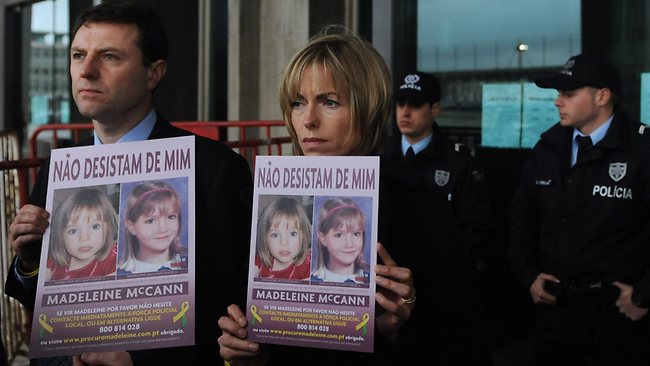 Source:
AFP
THE mum of missing girl Madeleine McCann has spoken of her terrible visions about her kidnapped daughter.
In a book serialised in a British newspaper, Kate McCann, 43, writes how she is haunted by "flashes" of Madeleine "screaming" for her and husband, Gerry McCann.
Kate McCann said four years after her three year old was snatched on a family holiday in Portugal, "The idea that my Madeleine was taken by a paedophile is my worst fear. I became consumed with it. It was torture for me. It was horrible, so vivid. It's worse when I go to bed and think about that first awful night again, when Madeleine went missing."
The emotionally-charged book by the former family doctor was titled simply "Madeleine." She and consultant cardiologist husband Gerry McCann, 42, admitted they were plagued by guilt over the night Madeleine vanished from their vacation apartment in Praia da Luz while they enjoyed a meal with friends at a tapas bar.

Kate McCann said, "If your child is killed in a traffic accident, or died of cancer, parents are at peace. But Madeleine is still missing and she needs us to do something."
The 384-page book, which features previously unseen pictures of Madeleine, was to be published on her daughter's eighth birthday.
Gerry McCann said, "Who's thinking about child abductions in a little sleepy out-of-season tourist resort' It never entered our minds. We felt very safe - it was a family resort."
While making no excuses, he told how their thoughts were, "What could happen' The kids are in bed asleep."