Madeleine McCann's mum Kate has spoken out about her fears that Maddie is in the hands of a paedophile.


In her new book, titled Madeleine, which is being serialised in The Sun, Kate says she is haunted by visions of her daughter and has 'flashes' of her screaming for her and father Gerry.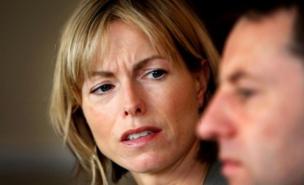 Kate McCann has spoken out about her fears for missing daughter Madeleine (PA)
'The idea that my Madeleine was taken by a paedophile is my worst fear,' she told the newspaper.
'I became consumed with it. It was torture for me. It was horrible, so vivid.
'It's worse when I go to bed and think about that first awful night again, when Madeleine went missing.'
Kate also revealed the guilt that she and Gerry feel over Madeleine's disappearance from a holiday apartment in Praia da Luz in May 2007 and their need to keep looking for her.


'If your child is killed in a traffic accident, or died of cancer, parents are at peace. But Madeleine is still missing and she needs us to do something,' she added.
The book, which is to be released on Madeleine's eighth birthday, Thursday May 12th, features previously unseen images of Maddie and her family.
Earlier this week, the McCanns marked the fourth anniversary of their daughter's disappearance by spending it privately with family and friends.
The family spokesperson confirmed there were no plans for them to return to Portugal to mark the date.