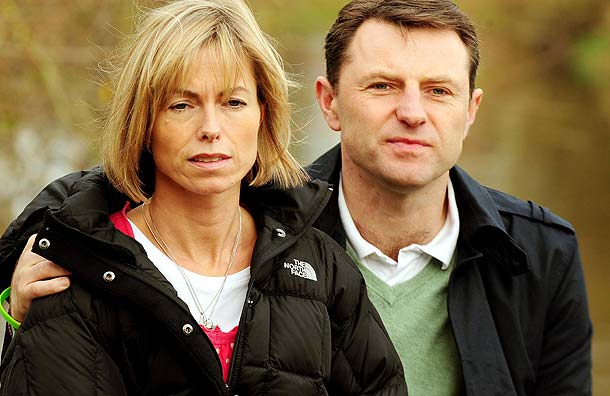 Kate and husband Gerry will keep up Madeleine search
MADELEINE McCann may have been snatched after perverts spotted in a tapas reservation book she had been left alone at her holiday flat, mum Kate fears.


The distraught 43-year-old told how she had ordered a table close to the 'apartment so she and husband Gerry could pop over to check on their daughter and twins Sean and Amelie as they slept.
But the book was left open and in full view of other diners at the Ocean Club resort restaurant.
Kate said: 'It was by 'definition accessible to staff and, albeit unintentionally, probably to guests and visitors, too.
'To my horror, I saw that, no doubt in all innocence, the receptionist had added we wanted to eat close to our flats as we were leaving our young children alone there, checking on them intermittently.'
Kate revealed the blunder in her new book Madeleine. Her three-year-old daughter was kidnapped while she and Gerry, 43, ate with friends.
The GP discovered the security lapse when she reviewed Portuguese police files after the investigation was axed.
Kate also told in her book how she felt suicidal in the days following Madeleine's disappearance from Praia da Luz in May 2007. And she said Gerry appeared 'callous' as he was able to hide his emotions while she was a wreck.
Tortured by visions of her innocent daughter being abused by vile 'paedophiles, Kate revealed she had an ''overwhelming urge to swim out across the ocean, as hard and as fast as I could' and drown.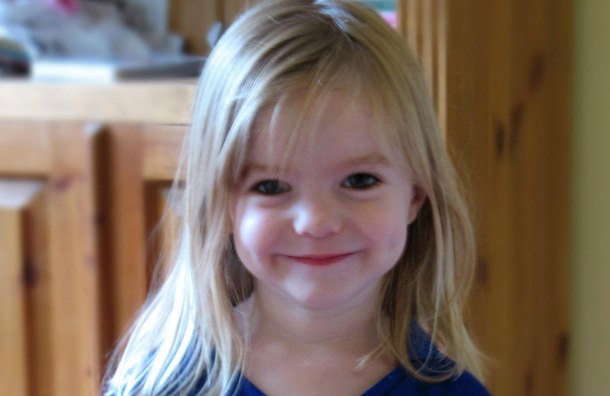 Missing Madeleine McCann
She added: 'To swim and swim and swim until I was so far out and so exhausted I could just allow the water to pull me under and relieve me of this torment.
'And I wasn't keeping that desire to myself, either. I was shouting it out to anyone who happened to be in the room.
'Looking back, seeing me like this must have been terrible for my friends and relatives, particularly my parents, but I couldn't help myself.'
Of her husband's ability to switch off despite their harrowing ordeal, she wrote: 'Gerry was functioning much sooner than I was. I sometimes found it almost 'offensive; as if somehow he wasn't grieving enough.
'He would suggest doing something nice, and I would cry. It was a long time before I was able to allow myself to take pleasure in anything.
'How could I possibly without my daughter''
Kate also revealed she and Gerry slept in separate beds the night before their daughter vanished. She was angry after he left the dinner table abruptly.
And when she returned to their 'apartment, he was snoring. Kate added: 'Still feeling a bit offended, I decided to sleep with the children.
'This was highly unusual, un'precedented, even. I wasn't the type to flounce off to the spare room and never would have done so at home.
'Though it can have had no bearing on 'subsequent events, the thought of Gerry and me sleeping alone on this of all nights still makes me feel sad.'
In the book, Kate also describes the terrible moment when the couple's lawyer in Portugal, Carlos Pinto de Abreu, revealed police were offering her a plea bargain in exchange for a confession.
The deal outlined by cops was that if Kate admitted Madeleine died in an accident in the holiday apartment she would serve only two years in jail.
She says: 'I wasn't sure I could possibly have heard him correctly. My incredulity turned to rage. How dare they suggest I lie' How dare they expect me to live with such a charge against my name''
The despairing couple had been made 'arguidos' ' official suspects ' by the Portugese police.
Under the guise of forensics, police had taken away their clothes, their twins' toys, Madeleine's favourite 'Cuddle Cat', a bible and Kate's diaries ' leaving them with the clothes on their backs.
The strain showed yesterday as Kate attended church with six-year-old Amelie near their home in Rothley, Leics.
Touchingly, the youngster was clutching Madeleine's Cuddle Cat toy. Her brother Sean stayed in the house with heart specialist Gerry