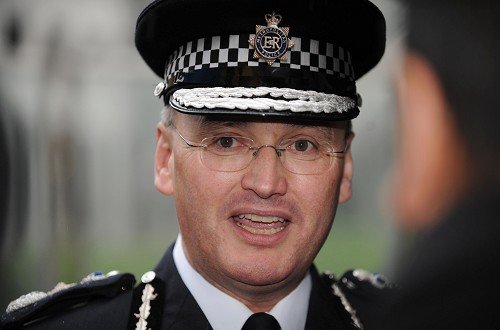 Met Police Commissioner Sir Paul Stephenson denied the Madeleine McCann case was
Britain's top policeman has faced accusations that the Madeleine McCann case was getting "unfair" and "special" attention at Scotland Yard.
Sir Paul Stephenson denied claims that his decision to agree to review the investigation into the girl's disappearance could come at the cost of other inquiries.
The commissioner, appearing before members of the Metropolitan Police Authority, said additional funds from the Home Office to support examinations could help save jobs in the force's homicide division.
Sir Paul was confronted over the review by London Assembly member Jenny Jones.
Speaking at City Hall, she said she sympathised with the McCann family but asked him: "Why is this a special case?" Sir Paul replied: "I do not take your point."
The police chief said he "jealously guarded" his operational independence as he pointed to similar reviews which took place in the wake of the Soham murders and Jersey child abuse scandal.
The Government will reimburse the Met on a quarterly basis as the review goes on, he said.
"It is not an open cheque and it is not going to go on forever," he added. Sir Paul said that as they are in the process of reducing costs, the review could "give us the opportunity of retaining some skilled people".
Speaking later, Ms Jones, of the Green Party, said she was angered by the commissioner's response to her question. She said: "I am just not convinced by the commissioner saying that he has extra resources that he can move around so that other victims will not have unfairly lost justice as a result."
Madeleine was nearly four when she went missing from her family's holiday flat in Praia da Luz in the Algarve on May 3 2007 as her parents Kate and Gerry dined with friends nearby.