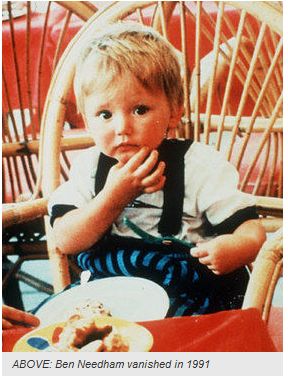 ABOVE: Ben Needham vanished in 1991
THE mum of missing Ben Needham is hoping an appeal by Madeleine McCann's parents to David Cameron will lead to help finding her son.
Ben Needham vanished in 1991, aged just 21 months, from the Greek island of Kos.
Mum Kerry Grist is convinced her son is still alive.


She has twice contacted the Prime Minister and is angry she has only ever received formal acknowledgments.


Kate and Gerry McCann's appeal has led to a Metropolitan Police review over their daughter's disappearance in Portugal.

I look forward to the Government offering the same support to all families
Kerry Grist
Kerry, from Sheffield, said: 'I look forward to the Government offering the same support to all families with loved ones missing.'


Her 17-year-old daughter Leighanna said: 'Mum is upset because she wrote to Mr Cameron last year. We just got a formal reply.'