Madeleine McCann's mother Kate reveals paedophile fears in new book in The Sun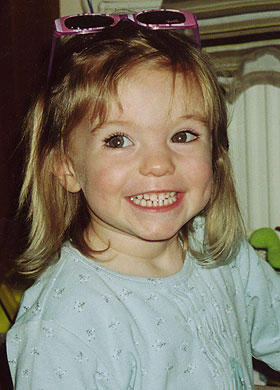 Ordeal ... Madeleine McCann's mother has revealed the terrible visions she suffers
' Kate and Gerry McCann.
Exclusive licensee: The Sun
MADELEINE McCann's mother has told for the first time of terrible visions that her kidnapped daughter is being abused by a pervert.
In a heart-rending book serialised from today in The Sun, Kate, 43, writes how she is haunted by "flashes" of Madeleine "screaming" for her and husband Gerry.
The couple also tell The Sun exclusively about being at the centre of one of the most harrowing stories of modern times.
Kate says four years after her three-year-old was snatched on a family holiday in Portugal: "The idea that my Madeleine was taken by a paedophile is my worst fear.
"I became consumed with it. It was torture for me. It was horrible, so vivid.
"It's worse when I go to bed and think about that first awful night again, when Madeleine went missing.
"That sense of dark and fear, of being desperate to sleep but not being able to. I just end up plummeting down again."
The emotion-charged book by ex-GP Kate is titled simply Madeleine.
She and consultant cardiologist Gerry, 42, admit they are plagued by guilt over the night Madeleine vanished from their holiday apartment in Praia da Luz while they enjoyed a meal with friends at a tapas bar.
Kate says: "If your child is killed in a traffic accident, or died of cancer, parents are at peace. But Madeleine is still missing and she needs us to do something."
The 384-page book, which features previously unseen pictures of Madeleine, is to be published on her daughter's eighth birthday on Thursday.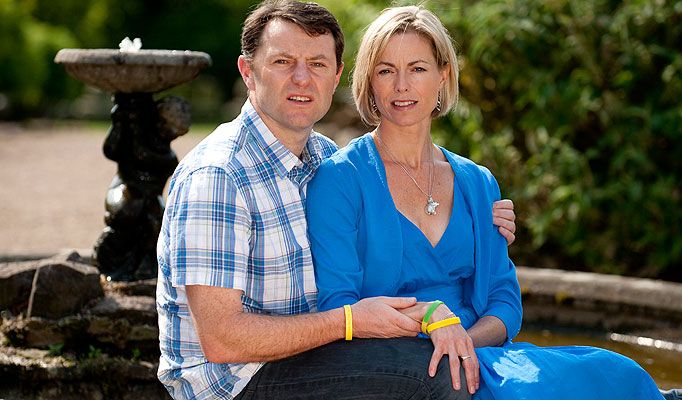 Search ... the McCanns have continued to look for Madeleine since police called off the official investigation Dan Charity - The Sun
Gerry put a comforting arm around Kate as he said of his brave wife: "There were times when I thought she would never get back to being the woman I love.
"I could understand why something like this destroys relationships. It's been so hard to keep your own head above water at times."
Fighting back tears he tells of the guilt that "consumed" the couple after their lives changed forever that fateful night. Their tiny twins were also asleep in the apartment.
Gerry says: "Who's thinking about child abductions in a little sleepy out-of-season tourist resort' It never entered our minds. We felt very safe - it was a family resort."
While making no excuses, he tells how their thoughts were: "What could happen' The kids are in bed asleep."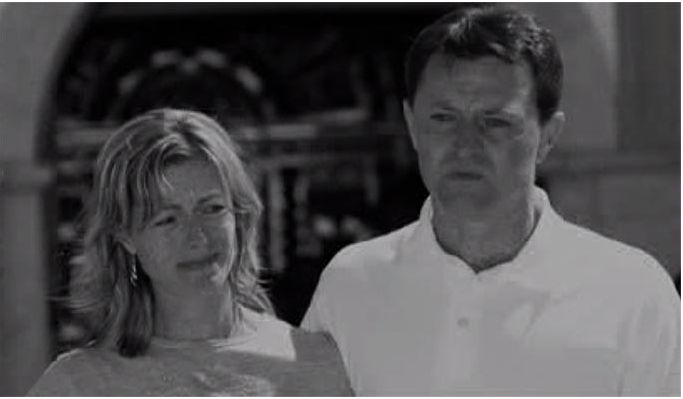 Torment ... Kate and Gerry McCann shortly after Madeleine was taken The Sun
Gerry says: "If we could turn back the clock we would. Of course we wouldn't do something like leave the twins alone like that now."
But he stresses: "Blaming us for not being there takes it away from the abductor. Someone went into an apartment and stole a child.
"Of course we feel guilt. But it doesn't bring the child back."
Kate tells of the first night she peeped into her daughter's pink bedroom after the family got home to Rothley, Leics - breaking down as she recalls imagining Madeleine saying: "Lie with me, Mummy. Lie with me."
She confesses it shocks her to think her daughter would now be almost eight. The mum says: "How has that time flown by'
"I see girls of eight and I try to imagine Madeleine like that. And I just can't."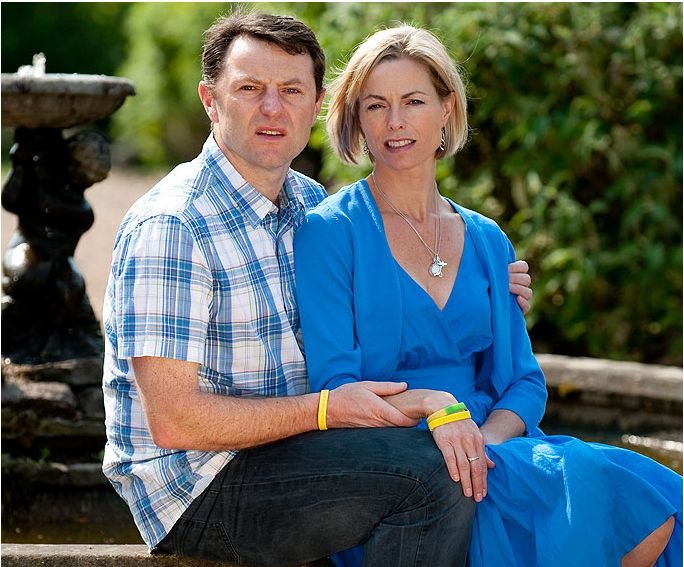 Nightmare ... Kate McCann has given an account of her experience in her own words Dan Charity - The Sun
Their twins Amelie and Sean, now six, are a source of constant comfort. Sean has promised his mum: "When you're old, me and Amelie will look for Madeleine."
Kate says: "They know that Madeleine was stolen. They call the person who took her 'the naughty man'.
"They know it happened in Portugal. Amelie said, 'We went to Portugal and then we woke up and Madeleine was gone'."
Kate says of the abductor: "I think it was someone who knew our movements. I don't think someone was passing by chance and took a child."
Since Portuguese police called off their investigation in 2008, the search for Madeleine has been carried on by private investigators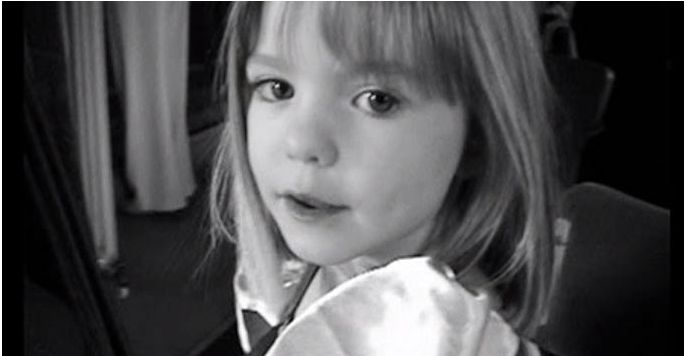 Disappeared ... Madeleine McCann The Sun
The bill for that is met out of a campaign fund set up by Kate and Gerry. Donations flooded in, building a total of nearly '2million.
Kate says her book is "to give an account of the truth" following vile slurs that the couple themselves were involved. She surrounded herself with photos of Madeleine as she wrote it - based on diaries she has kept.
YOU can read a fuller version of Kate's shattering story in the printed edition of The Sun today and all next week. In the following extract she describes every mother's worst nightmare. It is the night that is seared into her memory - when she left Gerry and their friends at the restaurant and returned to the apartment:
All was silent. Then I noticed that the door to the children's bedroom was open quite wide, not how we had left it.
I walked over and gently began to pull it to. Suddenly it slammed shut, as if caught by a draught.
A little surprised, I turned to see if I'd left the patio doors open and let in the breeze. Retracing my steps, I confirmed that I hadn't.
Returning to the children's room, I opened the door a little, and as I did so glanced at Madeleine's bed.
I couldn't quite make her out in the dark. I remember looking at it and looking at it for what was probably only a few seconds, though it felt like much longer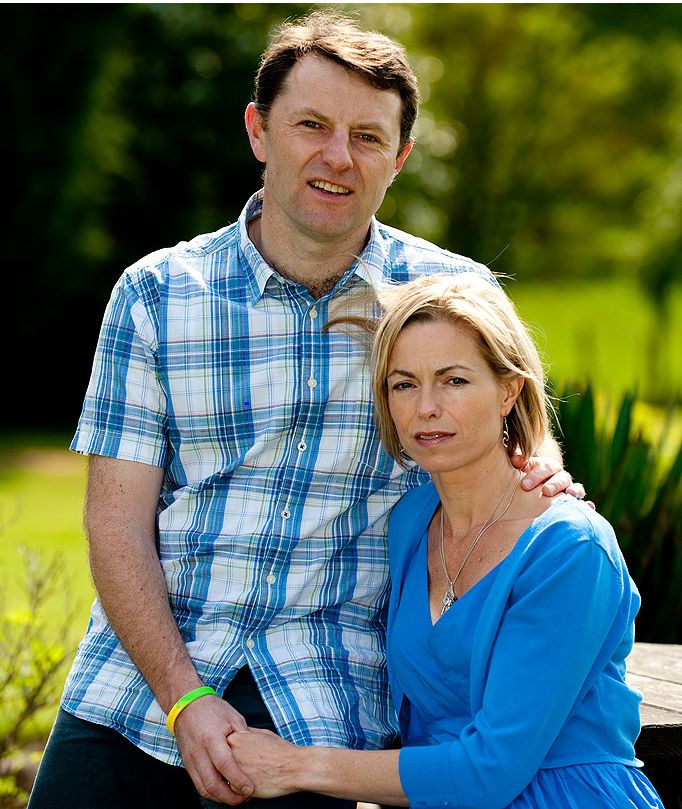 Brave ... Gerry and Kate McCann have told how they felt guilty after daughter Madeleine's disappearance Dan Charity - The Sun
It seems so daft now, but I didn't switch on the light straight away. Force of habit, I suppose:
taking care to avoid waking the children at all costs.
When I realised Madeleine wasn't actually there, I went through to our bedroom to see if she'd got into our bed. That would explain the open door.
On the discovery of another empty bed, the first wave of panic hit me. As I ran back into the children's room the closed curtains flew up in a gust of wind.
On Madeleine's bed, the top right-hand corners of the covers were still turned over forming a neat triangle. Cuddle cat and her pink princess blanket were lying where they'd been when we kissed her goodnight
I dashed over to the second bed, on the other side of the travel cots, where the twins slept on, oblivious, and looked out through the window. I've no idea what I expected to see there. Refusing to acknowledge what I already knew, and perhaps automatically going into a well-practised medical emergency mode, I quickly scoured the apartment to exclude all other possibilities, mentally ticking boxes I knew, deep down, were already ticked.
I checked the wardrobe in the children's room. I ran into the kitchen,