For four years Kate McCann has wrestled with despair, crippled by a world staring at her in judgment. She tells of her slow emergence from the dark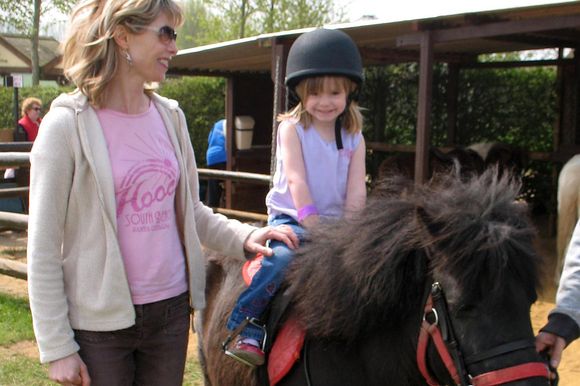 It would be Madeleine's eighth birthday this Thursday (PA Wire)
It was the fourth anniversary of Madeleine McCann's disappearance last Tuesday and, with a sinking feeling, Kate McCann answered the door to the family home at the end of a neat cul-de-sac in Leicester to find a stranger on the doorstep. He wanted to wish her well, but it still felt like an intrusion.
"The twins asked, 'Who was that man at the door, Mummy?' I said, 'Oh, just someone who wants to help.' They are used to it," she says. "People want to get close to us, but it can feel strange, and draining. It's not a two-minute thing, either. Even if it's someone well-meaning, it's 20 minutes on the doorstep, politely trying to get away."
The fascination with Madeleine's disappearance means such visits are regular — some comic, some exasperating, some sinister. Psychics have turned up, claiming to have clues to Madeleine's whereabouts. So have a number of psychiatric patients, fixated with her plight. One persistent caller tried to break in and was carted off by the police. Someone turned up as the McCanns were eating dinner on Christmas Day. "That one did upset me, I have to admit," Gerry says.
They have talked about moving house but Kate says people will always find out where they are. In any case, Gerry says, though they dreaded the thought of coming back from Portugal 3½ years ago without Madeleine to a house so full of memories, "it felt good to be home".
Kate, 43, wants "to be in the house where Madeleine lived so if we found her it would be familiar to her. It would be hard for me to leave". So there they have stayed, with Madeleine's pink bedroom as it was before they left for the fateful holiday in Portugal, but now filled with gifts of teddy bears and rosary beads sent by strangers, a keepsake box in which her six-year-old twin brother and sister, Sean and Amelie, put little things for her — the last sweet from a packet, a drawing or a little leaf that has taken their fancy — and a growing pile of birthday presents given by family and friends, awaiting her return.
It will be — or would have been, who knows? — Madeleine's eighth birthday this Thursday. For the first time, the family will not be holding the usual tea party, with cake, balloons and cards. Instead, the McCanns will be in London for the launch of Kate's heart-wrenching book.
It is a coincidence, she insists, but you can sense a relief at the break in routine. How long can you go on hoping, letting the presents pile up until they reach the ceiling? Balancing hope with practicality is tricky, to say the least.
We can't sit back and wait in the hope that Madeleine will discover who she is. We have to keep going Kate was back home in Liverpool two years ago when the story of Jacyee Lee Dugard appeared on the news. Dugard had been discovered near San Francisco, 18 years after being snatched from a bus stop, aged 11. She had been held prisoner by a convicted rapist and sexually abused, but she was alive. Kate could hardly bear to watch.
"I tried to block it out, I didn't want to hear how long she'd been away, but my dad said 'Listen, listen' and I realised it was another cause for hope," she says. "It shows how easy it is for children to be taken off the radar and to be alive years — decades, God forbid — down the line. Though we can't sit back and wait in the hope that Madeleine will discover who she is. We have to keep going."
These days the Find Madeleine campaign has a small number of trusted employees and helpers who sift through the mail that still arrives every day, sort emails and answer phones. (They are never called "Team McCann", the nickname that stirred up hostility after Madeleine disappeared, when Kate's sad, fragile face graced the front pages every day.) Gerry, 42, a feisty Glaswegian and consultant cardiologist at Glenfield hospital in Leicester, spends Wednesdays working on the campaign. Kate, a former GP, could not face going back to work, fearing the curious eyes of patients, and now stays at home, looking after the twins and working flat out while they are at school on anything that might help find Madeleine.
The book is the latest attempt to keep her name in the headlines and raise money to fund the McCanns' continuing search. For the sad fact is that, four years after what must be the most highly publicised child abduction since the Lindbergh baby in the 1930s, they are on their own. No law enforcement agency anywhere is looking for Madeleine.
The farcical Portuguese-led investigation that ended with her parents being cast as suspects was closed in July 2008. Going through the police files afterwards, Kate felt "physically sick" to read of five British children on holiday in the Algarve who had been sexually abused in their beds while their parents slept in another room and three who reported intruders in their bedrooms. None of the incidents had been properly investigated.
"Obviously if a crime like that isn't deal with properly that person wll go on to affect another family," says Kate.
The trauma of losing their daughter and the surreal, looking-glass world it flung them into, have taken a huge toll on the McCanns. Kate's book reveals her moments of utter desperation and the way their relationship threatened to unravel as they struggled to cope in different ways.
A month after the abduction she wrote in her diary: "Crying in bed again – can't help it . . . The thought of Madeleine's fear and pain tears me apart. The thought of paedophiles makes me want to rip my skin off."
Gerry's ability to "switch off", his urge to go back to work and regain an element of normality — which gave him renewed energy to put into the campaign — seemed callous at times: "Gerry was functioning much sooner than I was. I felt a tinge of resentment that he was managing to operate and I wasn't; sometimes I found it almost offensive, as if somehow he wasn't grieving enough."
He became exasperated by Kate's unending sorrow, feeling he had not only lost his daughter, but his wife. Kate's every waking moment was suffused with a sense of Madeleine's suffering and fear.
"I couldn't watch television, read a book, listen to music or follow the football as I might have done to relax in my old life," she writes. "I couldn't go to the cinema or out for a meal ... How could I possibly take pleasure in anything without my daughter?"
"We're on the same page now as far as recovery, but there were times when I was thinking, 'Will Kate ever get there?'" Gerry says, and she agrees: "He wanted his Kate, the old Kate, and I didn't know if she would ever be back."
It was not just grieving for Madeleine that weighed her down, but a deep sense of guilt that she hadn't protected her precious daughter. The McCanns came under fierce criticism for having left their children alone in their holiday apartment, much of it directed at — and keenly felt by — Kate, whose apparently cool demeanour was interpreted by some as indifference.