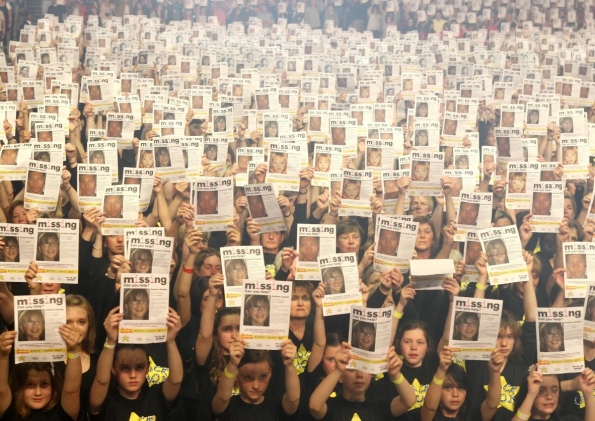 Picture: Dominic Lipinski/PA Wire
THE face of missing Doncaster teenager Andrew Gosden was among more than 10,000 images held up at Wembley to raise awareness of the tens of thousands of children who go missing every year.
Members of the Rock Choir, a community singing phenomenon sweeping the country, filled the London stadium with posters of some of the 100,000 children who go missing each year. They included Ben Needham, who was 21 months old when he went missing in Greece in 1991, and Madeleine McCann, who disappeared from her family's holiday flat in the Portuguese Algarve in May 2007, shortly before her fourth birthday.
The director of the Rock Choir, Caroline Redman Lusher, said: "If we can help just one missing child be brought home to safety, it will all have been worthwhile."