The grandfather and mother of a four-year-old girl whose dismembered body was found dumped in a river have been jailed for life over her murder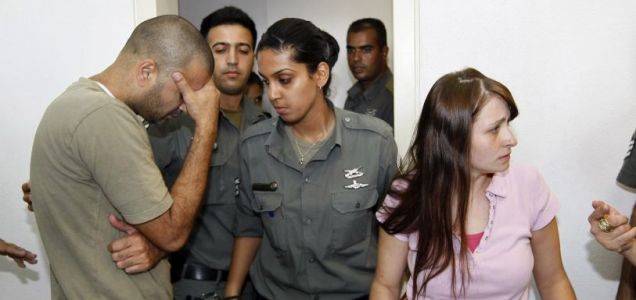 Pisam, right, and Ron have been sentenced to life in prison for murdering the toddler (Getty)
Ronny Ron, who was having an affair with his daughter-in-law, Marie-Charlotte Renault-Pizem, found his grandchild, Rose, difficult to handle and killed her in a fit of rage, a court heard.

He dumped her remains in a suitcase in Tel Aviv's Yarkon river, not far from his home in the coastal resort of Netanya in May 2008.

Rose's disappearance sparked a nationwide hunt and she was often referred to as the ' Madeleine McCann of Israel' as the case bore similarities to that of the missing British three-year-old.

Police divers found her body last September and the lovers were arrested ' triggering a debate on child welfare. Renault-Pizem, 26, who was convicted of plotting her daughter's murder last month, had moved to Israel from France with her husband, Benjamin, in 2004 to be nearer his family.

However, the couple divorced the following year after Mr Pizem discovered his wife was having an affair with his 48-year-old father.
Mr Pizem took Rose back to France but after a custody row she was returned to Israel in 2007