A total of 766 youngsters between the ages of 12 and 18 went missing in Portugal in the first four months of 2011, the Portuguese Missing Children's Association (APCD) said on the eve of International Missing Children's day.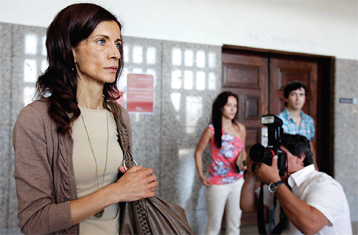 Rui Pedro Teixeira mother Filomina
A large majority are found or come back of their own free will within a few hours
The APCD also knows of at least 53 children under 12 years old who have disappeared since the beginning of the year.
Most missing children in Portugal over 12 run away for short periods of time, often repeatedly, from care centres or are taken away by one of their parents during turbulent divorce proceedings.
Most of the missing children under 12 have either already been found, ran away from institutions or were last seen with members of their family.
Only two children on the APCD site are thought to have disappeared in suspicious circumstances since 1999, the most famous of whom is Madeleine McCann, who went missing in the Algarve in 2007. TPN/Lusa
Edition: 1115