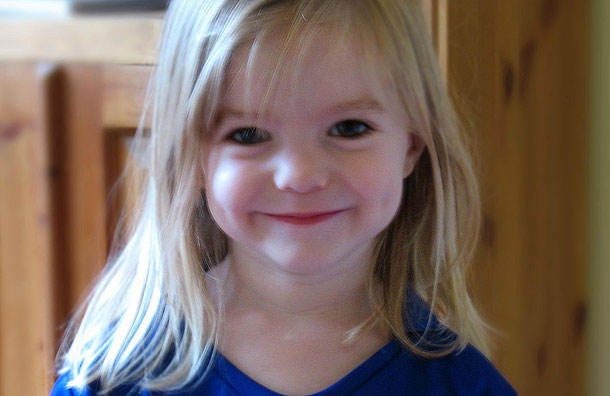 Madeleine McCann (Pic:PA)
The News of the World was accused of being morally obscene yesterday after more grieving families were named as alleged phone hacking victims


In the latest revelations, people linked to missing Madeleine McCann and murdered schoolgirl Danielle Jones are said to have had their mobile messages broken into by the Sunday tabloid's journalists.
Police have also contacted families of victims of the July 7 bombings to warn them their phones may have been accessed in the days following the 2005 terrorist attacks.
It comes just a day after claims the parents of murdered schoolgirl Milly Dowler and Soham victims Holly Wells and Jessica Chapman had their phones targeted.
Milly Dowler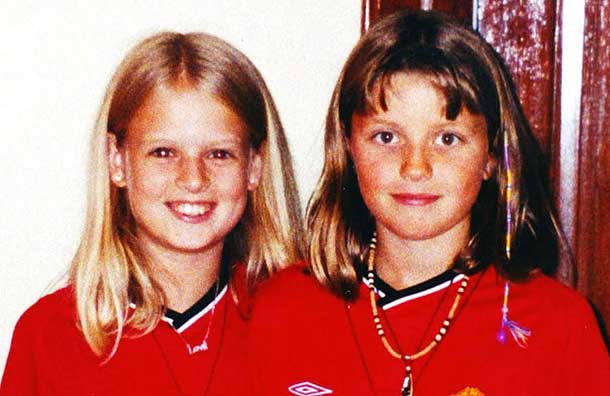 Holly Wells and Jessica Chapman
Tearing into the News of the World in the Commons, Labour MP Chris Bryant said: "They are the immoral and almost certainly criminal deeds of an organisation that was appallingly led and had completely lost sight of any idea of decency."
The News of the World has been accused of hacking on an "industrial scale".
Notebooks seized from former employee Glenn Mulcaire – the private investigator at the centre of the scandal who was jailed in 2007 – revealed 11,000 pages of documents and several thousand names of targets.
Police are now examining every high-profile case involving the murder and abduction of children since 2001.
They include 15-year-old Danielle Jones, who was killed in East Tilbury, Essex, in 2001 by her uncle Stuart Campbell.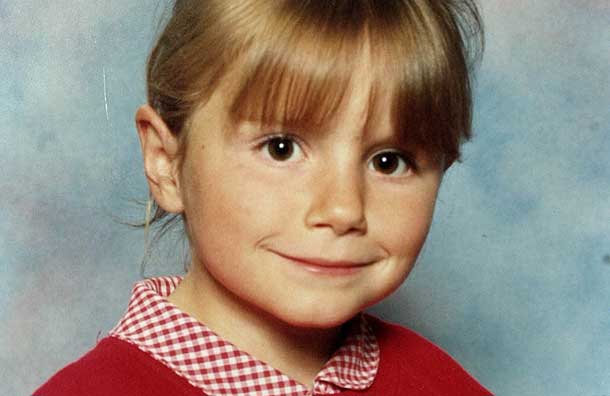 Sarah Payne
It also emerged Sara Payne, whose eight-year-old daughter Sarah was murdered by Roy Whiting in 2000, believes her phone messages were illegally accessed and plans to sue.
Clarence Mitchell, spokesman for Kate and Gerry McCann, confirmed he has met with police investigating the scandal after attempts were made to access his mobile.
Mr Mitchell has previously discussed his suspicions that he may have been a victim of phone hacking attempts when the case involving the couple's missing daughter Madeleine was at its height.
He said he has been interviewed by police officers from Operation Weeting – the current inquiry into alleged hacking by the News of the World – and is due to meet with them a second time.
The father of a victim of the July 7 bombings has also spoken of his horror after being told he may have had his phone messages intercepted.
Graham Foulkes, whose son David was killed in the attack at Edgware Road tube station, said: "It fills me with horror. We were in a very dark place. You think it's as dark as it can get and then you realise there's someone out there who can make it darker."
Recalling the days after his death in 2005, he added: "My wife and I were kind of all over the place, we were chatting to friends on the phone, in a very personal and deeply emotional context – and the thought that somebody may have been listening to that just looking for a cheap headline is just horrendous."
Scotland Yard is contacting other bereaved families to warn them they too may have been victims.
News International yesterday claimed to be very close to identifying which executive at the News of the World authorised the hacking of murdered schoolgirl Milly Dowler's phone as David Cameron announced an inquiry into the scandal.
The deepening row yesterday put further pressure on News International chief Rebekah Brooks to quit.
But her boss Rupert Murdoch took the unusual step of issuing an official public statement backing her.
Mr Murdoch, who is chairman and boss of News International's parent company News Corporation, said: "Recent allegations of phone hacking and making payments to police with respect to the News of the World are deplorable and unacceptable.
"I have made clear that our company must fully and proactively co-operate with the police in all investigations and that is exactly what News International has been doing and will continue to do under Rebekah Brooks' leadership.
"We are committed to addressing these issues fully and have taken a number of important steps to prevent them from happening again."
A number of household names are now boycotting the News of the World.
The Halifax, Co-op, Vauxhall, Renault, Wickes and Virgin Holidays are among those to scrap plans to advertise in the paper this weekend.
It followed a decision by Ford on Tuesday night to stop using the paper to promote its cars.
Metropolitan police chief Sir Paul Stephenson said any officer found to have received inappropriate payments from News International will be disciplined. He said the Met was sent documents from the company which allegedly show officers received cash.
They are believed to include emails allegedly showing officers were paid tens of thousands of pounds.
The editor of the News Of The World described the phone hacking allegations as "the most devastating breach of journalistic ethics imaginable" in a private meeting with senior staff. Colin Myler also warned them they face a difficult period where they will have to "atone for the wrongs of our predecessors".
It came as the lawyer representing Milly Dowler's killer Levi Bellfield said the allegations could mean his client's conviction last month is unsafe.
Jeremy Moore, from Carter Moore Solicitors, said he was waiting to hear more details about the allegation before deciding whether it could be grounds to appeal last month's conviction.