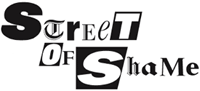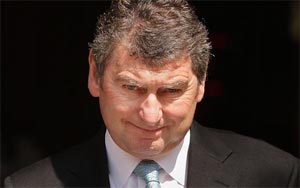 Screws you:Colin Myler, editor of the News of the World, who was highly misleading over the phone-hacking scandal
Names have been changed to protect the… guilty?
Apart from sidestepping the fact that everyone conveniently "forgetting" the transcript does not explain its existence or contents, Myler's evidence in this respect was wrong.

Ten minutes in the cuttings database of News of the World stories reveals that Ross Hindley, the office junior who in June 2005, according to Myler, had a week earlier been a messenger boy, had had his first "additional research" credit in the paper five years earlier, on 30 April 2000, on a story about the first anniversary of the Admiral Duncan pub bombing in Soho.
Since 2000 he had had regular bylines of his own, on such stories as "Harman silent on 'dope' son" (1 February 2004), and had been part of the Screws reporting team, working with Clive Goodman, on Charles and Camilla's wedding in April 2005. In 2004, while a reporter for the Romford Recorder, he had been highly commended in the Essex Young Journalist of the Year awards.
Don't forget to write!
When Myler told the PCC that Hindley was "a junior reporter who has since left the newspaper", he was again being misleading, to say the very least. After April 2005 Hindley had more than 50 bylines in the paper until 17 September 2006 – two weeks after Clive Goodman was charged – when they stopped. In the following issue, 24 September 2006, a new byline appeared – that of "Ross Hall", who then had more than 100 credits in the paper up to April 2009, including on big stories such as the Madeleine McCann disappearance.
Hall and Hindley are of course one and the same person – currently on a round-the-world trip with his/their fiancée. Let's hope they remember to send Colin Myler a postcard from New Zealand!