McCann family spokesman says photographic evidence shows the girl is not Madeleine.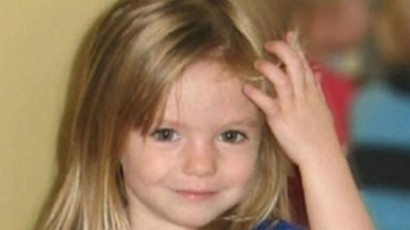 Madeleine McCann: Possible sighting of child in India.
The parents of Madeleine McCann say a possible sighting of their missing daughter in India appears unfounded.
The family had been informed that a British couple reported seeing a child resembling the youngster, who would now be eight years old, in the town of Leh last week.
Madeleine vanished from an apartment in Portugal in 2007 days before her fourth birthday as she holidayed with her parents, Kate and Glasgow-born Gerry.
Speaking to STV News earlier on Thursday, Clarence Mitchell, spokesman for the McCann family, said they were investigating the sighting but said it was "no more credible" than many other leads they receive.
But on Thursday evening after looking at photos the family issued a statement saying that did not believe the girl was their daughter.
Mr Mitchell said: "Kate and Gerry do not believe the child seen in India was Madeleine. They have seen photographic evidence and concluded that it was not her.
"We remain grateful for people's vigilance around the world. Madeleine is still out there and the search for her very much continues."
Mr Mitchell earlier said that while the family were "extremely thankful" for all the help received from the public but they had no plans to "get on a plane to India" at this time.
Madeleine disappeared from an apartment in Praia da Luz as she slept along with her younger brother and sister. Her parents were nearby at the time having dinner with friends on the complex.
The family has campaigned since the little girl disappeared in May 2007. They also wrote a book, Madeleine, with all the proceeds from the sales helping to fund the search for her.