Filed Under Programming
Tomorrow night Sunday Night revisits the tragic tale of Madeleine McCann, the 3 year old UK girl who went missing in Portugal in 2007.
The mystery of her disappearance gripped Britain and has never been solved.
Reporter Rahni Sadler joins her parents as they continue to seek for answers, and promises new clues in the case.
Exclusive: The Madeleine McCann Story
Reporter: Rahni Sadler
Sunday Night reporter Rahni Sadler is given unprecedented access to the parents of missing British toddler Madeleine McCann. One thousand five hundred and forty three days after Madeleine disappeared from their apartment during a family holiday in Portugal, the McCann's disclose startling new clues driving the on-going worldwide search for their daughter.
The couple, who have raised millions of dollars in the past three years to fund their own private manhunt, now believe Madeleine's abductor stalked the family and was in the apartment 24 hours earlier. Also, exclusive never-before seen home video reveals a side to the McCann family that will surprise many.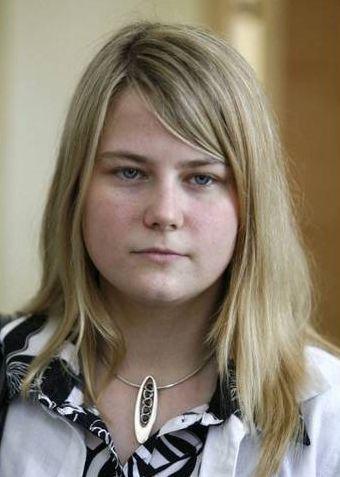 (abducted aged 10 ) / Natasha Kampusch
Abducted Austrian schoolgirl Natascha Kampusch, held captive in a cellar for eight years until she escaped, relays a special message for Madeleine's parents. We join Kate and Gerry McCann as they travel across Europe on a mission to keep Madeleine in the minds of the public.
Jack Thompson Goes Back
Reporter Alex Cullen
Sunday Night joins Australia's film and television great Jack Thompson as he returns to Cambodia to fulfil a special promise. Twenty years after he saved the lives of scores of Cambodian children with his late best mate Peter Carrette, the paparazzi photographer, Jack goes back to the country for a very special re-union.
The two men set up an orphanage for the children they rescued from 'Site Two', the largest refugee camp in the world at the time. Now, in the wake of Carrette's death in November last year, Thompson returns to Cambodia with Peter Carrette's former wife, their daughter, and ex-model Michelle Leslie … also a friend of Peter.
It's a story of love and mateship, and the moment Jack is re-united with the blind orphan he'd saved 20 years ago, a wonderful moment of hope.
The Isle of Man Tourist Trophy
Reporter: Mark Skaife
It's the oldest and most dangerous race in the world. For millions, it's also the most exciting. Australian V8 legend Mark Skaife travels to the tax haven island of The Isle of Man to be a guest reporter for Sunday Night.
What he sees defies belief. Staggering speeds in excess of 300 km/hr, incredible excitement and mind-boggling bravery. Racing along winding roads, over stone bridges and staggeringly beautiful countryside, almost 250 riders have died in the TT races in its 108 year history. In the time Mark Skaife was on the island seven people lost their life.
Mark follows the fortunes of the lone Aussie entrant, Cameron Donald as he takes on the challenge once again one year after a brush with death
Sunday Night airs on Sunday July 24 at 6.30pm AEST on Channel 7.