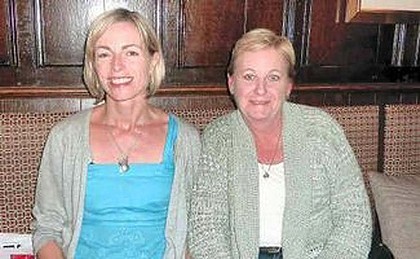 Denise Morcombe (right) with Kate McCann, the mother of missing British child Madeleine McCann. Photo: The Sunshine Coast Daily
Denise Morcombe woke up in the middle of the night, realising she had not told some important people that a man had been charged with the murder of her son Daniel.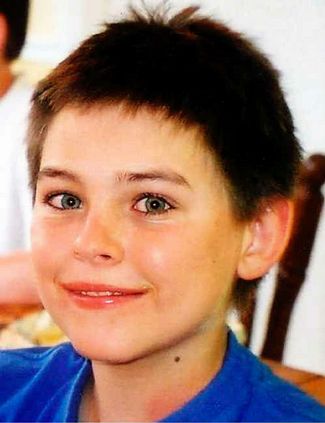 Daniel Morcombe
She had not shared the news with Gerry and Kate McCann, who still are searching for their missing daughter Madeleine who was abducted in 2007.
The McCanns and the Morcombes have built a friendship over their shared losses.

As soon as she got up yesterday, Mrs Morcombe said she sent them an email to let the McCanns know how close they were to finding Daniel.
"They are people who understand, we understand how each other is feeling," she said.
"I just told Kate and Gerry that someone had been charged with Danny's murder.
"I asked Bruce if he had spoken to Kate and he hadn't so I thought it would be nice to let them know."
The two families struck up a friendship when the Morcombes wrote to the McCanns after their three-year-old daughter had been abducted from an apartment in Portugal.
Mrs Morcombe said there were differences in the cases because Maddie went missing in a different country to her home and the McCanns had to deal with language barriers and foreign police.
"My hope for them is they find Maddie and soon," she said.
The couples met for the first time in June when they had dinner at a pub in Stratford in the UK, with the hours flying by in what seemed like minutes.
"I looked up at the wall and could not believe the time," Mrs Morcombe said.
"We talked about our families, about Danny and Maddie and their cases."