Kate McCann has been hailed one of the 20 most inspirational women in Britain for refusing to give up on the search for missing daugher Madeleine.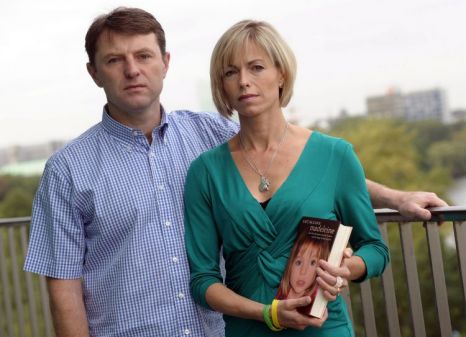 Kate McCann has been named one of the 20 most inspirational women in Britain (Picture: EPA)
The 43-year-old has kept the plight of Madeleine, who disappeared during a family holiday in Portugal in 2007 and who would now be eight, in the public eye despite dealing with enormous heartache, the judges said.
'Since Madeleine disappeared in 2007, Kate has worked tirelessly to keep the family's plight in the public eye, and supports the charity Missing People,' said judges' chairwoman Sue James.
'We felt Kate particularly deserved a place on the list because, over the past year, she has not only published her memoir, which so poignantly charted her daughter's disappearance and the continuing search to find her, but she also gave evidence to a parliamentary inquiry into the treatment of the parents of missing children.
'By doing this she used her media profile to support those cases that haven't had such an impact on the public consciousness.'
Others in the roll, which covers fields such as business, arts and science, include author JK Rowling, actress Joanna Lumley and comic Jo Brand.
Sarah Burton, who designed the wedding dress for Kate Middleton, also gets a place, as does Zaha Hadid, the architect behind the Aquatics Centre for the 2012 London Olympics.
The 2011 power list was compiled by Woman & Home magazine