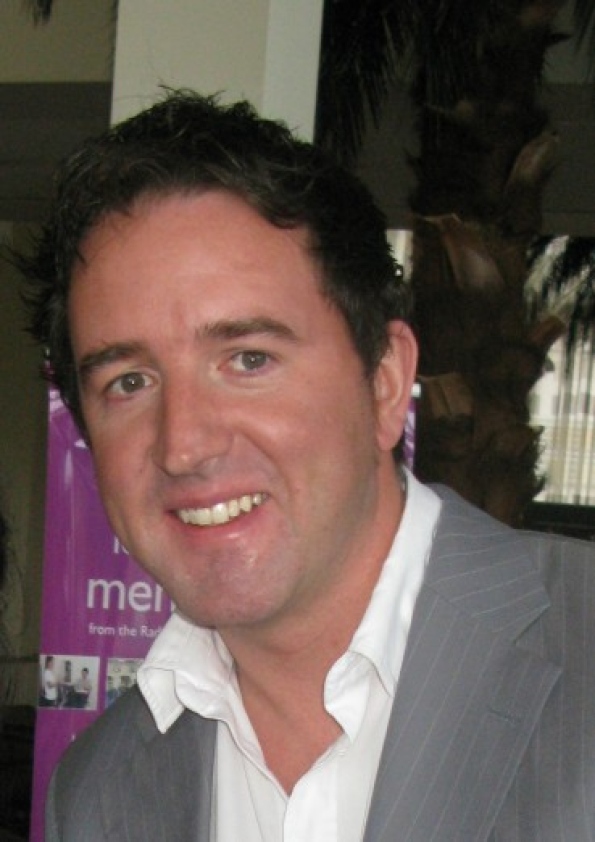 Emma McMonagle who was one of the students from Loreto Letterkenny who recieved a bronze medal in the Gaisce Awards in the Radisson Blu Hotel last week, she is pictured with TV 3 News Reporter Jerome Hughes who was the special guest. GD 2305 11
One of Donegal's best known faces in the national broadcasting media has recently resigned from the limelight of television to look at some new challenges which have emerged in the communications industry.

Laghey born, Jerome Hughes has been a senior broadcaster with TV3 signing off each report with the well known catchline, ?Jerome Hughes, TV3 News? told the Donegal Democrat, ?I have gained invaluable with TV3 in both my stints with them and also with SKY.

?Like all things in life there comes a time when the hunger for a new challenge just cannot be ignored and when a redundancy package came up within TV3 I decided -?this is it, go for it and take my chances?.
?There are a number of options which I am looking at with some at a very advanced stage but nothing has been signed along the dotted line as yet.
?At the moment I?m sitting back and taking in all the news in relation to the presidential election and I am thoroughly enjoying it.
?It really is great to observe all the twists and turns without having the onus of a deadline or preparing a script - it is a whole new experience for me.?
Prior to joining TV3 Jerome worked with Sky News where he was responsible for filming, editing and reporting on the news stories across Ireland.
Jerome began his early career with North West Radio where he spent six years before moving on to Highland Radio and later both TV3 and Sky.
Jerome is well known for his documentaries about the disappearance of Madeline McCann, child abuse in the Catholic Church and more recently ?Homeless at Christmas? where he played a down and out on the streets of Dublin.
He has also interviewed many household names such as Sarah Jessica Parker, Arnold Schwarzenegger, Meryl Streep and Bill Clinton during his time with TV3.