The Leveson Inquiry, the public inquiry into journalistic ethics which was sparked by the phone-hacking scandal, is due to formally get under way.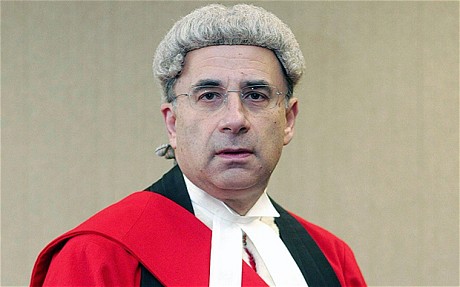 Lord Justice Leveson Photo: AP
Lord Justice Leveson will launch hearings for the first part of his investigation, which is looking at the culture, practices and ethics of the press in general.
Counsel to the inquiry, Robert Jay QC, will begin the sessions today with an opening statement.
He will describe how the inquiry came to be set up by Prime Minister David Cameron in July after revelations that a private detective working for the News of the World hacked the phone of murdered schoolgirl Milly Dowler.
The eminent barrister is also expected to outline the terms of reference and discuss how the inquiry will avoid prejudicing the ongoing police investigation into the scandal and any future trials.
Mr Jay's statement will be followed by submissions from lawyers for the ''core participants'' of the inquiry, who are legally represented and can ask to cross-examine witnesses.
There are more than 50 core participants, including newspaper groups and people who have complained about press intrusion, among them Milly's family, the parents of missing Madeleine McCann, Hugh Grant and Harry Potter creator JK Rowling.
The first witnesses are not expected to be called until next week.
The hearings will be held in Court 73 of the Royal Courts of Justice in central London, with a separate annexe where the proceedings can be followed via videolink.
Live video of all the sessions will also be streamed on the inquiry's website, www.levesoninquiry.org.uk.
The Leveson Inquiry has already held a series of preliminary seminars featuring high-profile speakers including Associated Newspapers editor-in-chief Paul Dacre, who accused Mr Cameron of a ''cynical act of political expediency'' by declaring regulator the Press Complaints Commission a failed body.
The second part of the inquiry, examining the extent of unlawful activities by journalists, will not begin until detectives have completed their work and any prosecutions have concluded.
Lord Justice Leveson, a Court of Appeal judge, made private visits to the Daily Mail, the Daily Mirror and the Daily Echo in Southampton last week to learn more about how newspapers operate.
He has been criticised for not appointing any representatives from the tabloid or mid-market press to the panel of six experts who are helping him.
His advisors are former Financial Times chairman Sir David Bell, Liberty director Shami Chakrabarti, former Ofcom chairman Lord Currie, former Channel 4 News political editor Elinor Goodman, former Daily Telegraph political editor George Jones and former West Midlands police chief constable Sir Paul Scott-Lee.