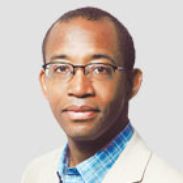 Hugh Muir
• A bothersome day for Michael Gove as his proposal to produce a new £60m yacht for the House of Windsor is rubbished by No 10. Still, he'll get over it. And few will notice that his bold idea was actually lifted from a policy document produced two years ago by Ukip. Even Ukip resiled from it. Still, the education secretary should be good at copying.

• Unusual to hear directly from Dirty Des, proprietor of the Star and Express, but we did last week at the Leveson inquiry. A short contribution. There one minute, gone the next. As was this helpful, erratically crafted, reader posting that appeared immediately afterwards on the great man's website. "I agree the news papers heve been scapegoated. No one knows what happened to that poor wee girl Madelaine. Untill what has happened to her has been established then no one can be rulled in or out of the enquiry. Unless their is absolutley compelling and unrefutable evidence that the parents were not involved then they should remain as suspects." They should "consider themselves lucky that they have not been charged with child neglect". Another case of system failure at the "world's greatest newspaper", and although the rant was deleted the following day, he'll want to get his story straight. He's already had to pay the McCann's £500,000 in damages.
• They could turn again to Clarence Mitchell, the former BBC reporter who represented them at the outset. He's now managing director of PR giants Burson-Marsteller UK but before that he gave a talk on it all: "Missing Madeleine McCann: The perfect PR campaign". But that was then; right now he's busy. Costa Crociere, the cruise ship operator whose fortunes, and vessel, hit the rocks in Italy needs PR help. Someone has to do it. Might as well be him.
• Strange tidings with regard to the career path of Daily Star editor Dawn Neesom, meanwhile. Last week we highlighted her witness statement to the Leveson inquiry, which said she began as a casual reporter in 1982 on the Newham Recorder newspaper in east London. Seemed strange, because no one who was there at the time, including your diarist, could even vaguely remember her. We make further inquiries and things begin to make sense. In oral evidence, she sought to correct her statement, saying she had been no more than "a contributor to local newspapers", and omitting any further reference to the Newham Recorder. A mistake then. But it's a mistake that was happening well before her appearance at Leveson last week, well before the establishment of Leveson. "Her career in journalism began on the local weekly newspaper the Newham Recorder in 1982," says her unamended Wikipedia entry. "Began her career on the Newham Recorder," said the Evening Standard in an interview published seven years ago. "Her career began in 1982 on the Newham Recorder," said the Independent, in 2006.
• Could be error. Could be spin. Certainly the art of spin is something that interests the Commons culture select committee. What a boon it has been to the notion of parliamentary scrutiny. They operate independently but they work as a team. What unites them? They're headbangers. Heavy metal. Tom Watson explains. "There's actually a real metal bias on the committee," he tells the Word, the arts and music magazine. "[John] Whittingdale is a massive metalhead – he's into the lot. Adrian Sanders – a little-known fact – has got a rock show on Torbay hospital radio! And then you've got Louise [Mensch], who basically dresses in black all the time. What brings us together is AC/DC." And a shared love of James Murdoch obviously.
• Finally, it's happened. Three years into the job, Mayor Boris finally assumed full responsibility for the capital's policing. And so it is that the man who once had an amiable, conceptual, recorded discussion with an erstwhile friend about breaking somebody else's legs becomes the master of all he surveys at Scotland Yard. Really is a funny old world.
Twitter: @hugh_muir