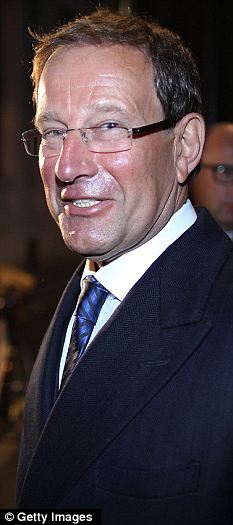 Owner of Express Group Newspapers, Richard Desmond, leaves The High Court after giving evidence to The Leveson Inquiry yesterday
Daily Express owner Richard Desmond was yesterday accused of a grotesque misrepresentation of his newspapers' coverage of the Madeleine McCann case.

Mr Desmond told the Leveson Inquiry into press standards that he believed Kate and Gerry McCann were 'quite happy' with the coverage for the first four months, until a new legal team advised them to sue.

Robert Jay QC, counsel to the inquiry, described his comment as a 'grotesque characterisation' of the couple's feelings, saying: 'Your paper was accusing the McCanns, on occasion, of having killed their daughter.

'Are you seriously saying they were sitting there quite happy, rather than entirely anguished by your paper's bad behaviour?'

Mr and Mrs McCann, both 43, took legal action against Express Group Newspapers for 38 articles in the Daily Express and the Daily Star and their Sunday titles.

The group paid £550,000 in damages to the Find Madeleine Fund and published front page apologies.

Mr Desmond said he believed every national newspaper had written similar articles and insisted his titles were 'scapegoated' by the Press Complaints Commission.

'Once again I do apologise to the McCanns, you know, et cetera, et cetera, et cetera, but there are views on the McCanns. Of what happened. There are still views on the McCanns of what happened.'
In wide-ranging evidence, Mr Desmond described the Leveson Inquiry as 'probably the worst thing that's ever happened to newspapers' because of its impact on sales.
'Ethical, I don't quite know what the word means' Richard Desmond, owner of Express Group Newspapers
Asked if he was interested in ethical standards in his newspapers, he replied: 'Ethical, I don't quite know what the word means.'
In written evidence to the inquiry he said: 'We are in a business to give readers/viewers what they want to read and watch and as long as it's legal that is what we aim to do.
'We don't talk about ethics or morals because it is a very fine line and everybody's ethics are different.'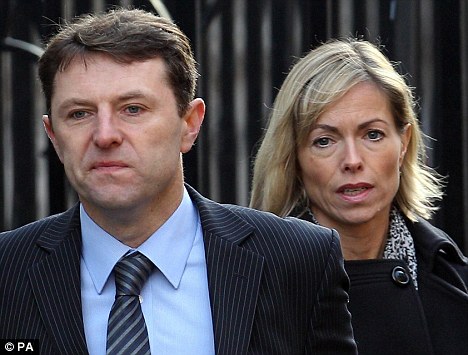 Allegations: Kate and Gerry McCann arriving at the High Court, London, in November to give evidence to the Leveson Inquiry