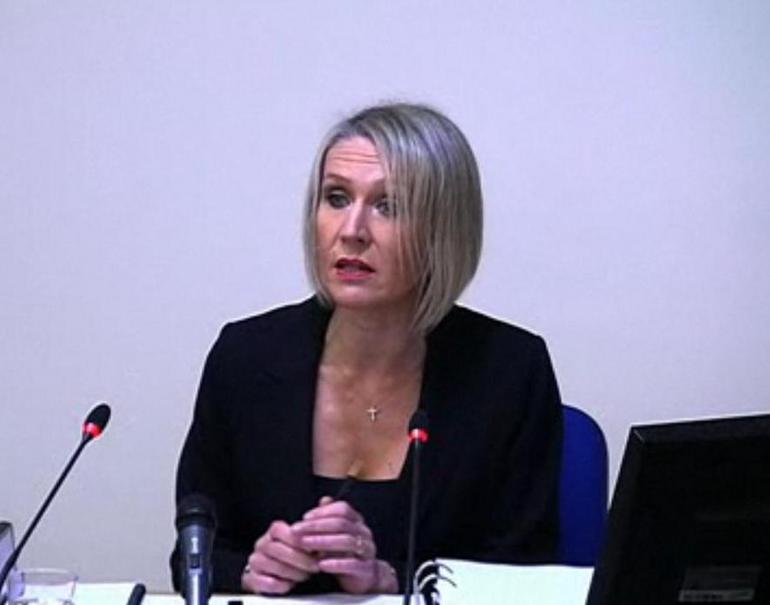 Dawn Neesom -
Daily Star editor Dawn Neesom has expressed regret for her paper's reporting of Madeleine McCann's disappearance in Portugal in May 2007.
The missing girl's parents, Kate and Gerry McCann, took legal action against Express Newspapers and in March 2008 received £550,000 in damages paid to their fund to find their daughter and front-page apologies in the Star and Express titles.
"To this date I regret what happened in the McCann case, and I can only repeat the apology which we very happily published on page one to the McCanns for the hurt and distress we caused them," said Neesom.
"I am not sure that it did increase sales. I can't remember the sales figures. We ran the story because it was huge, it was the only story of the day."
The Daily Star was one of eight newspapers sued by Christopher Jefferies over stories published after he was wrongly arrested for the murder of Joanna Yeates, the inquiry heard.
Neesom said she had words with the journalists, news editor and duty editor involved after her paper settled the libel action and published an apology.
"They weren't cuddly [discussions]. I was annoyed. It shouldn't happen," she told the inquiry.
Asked about a front-page story headlined "Muslim thugs, age just 12, in knife attack on Brit schoolboy", which the counsel to the inquiry, Robert Jay QC, said in fact related to a threat on Facebook rather than a physical assault, Neesom said: "We are not biased against Muslims. This is one story that I am frustratingly not aware of.
"I don't remember writing this headline, so it's an issue I will address when I get back to the office."
Neesom also rejected suggestions that a February 2011 story headlined "English Defence League to become a political party" was "entirely fabricated".
It was based on a source connected to the group and reflected concerns about the possible move, she said, adding: "We are a Jewish-owned company, we were worried by this development, and we still are."
Stories are 'accurate and true'
She told the inquiry that entertaining the readers "doesn't necessarily mean you can just make a story up".
Former Daily Star journalist Richard Peppiatt has claimed previously that the newspaper shaped stories to fit its "ideological perspective" and that quotes and details of articles were regularly made up.
But Neesom insisted that stories had to be "accurate and true".
Asked whether the tabloid resorted to spinning them to make them more entertaining, she said: "I think the Daily Star has a certain style of writing that appeals to its readers and stories are written in a way that appeals to the readers."
Peppiatt also accused the paper of having an "obsession" with glamour model Katie Price, the inquiry heard, but Neesom denied that stories about her had been "embroidered".
She said: "I've known Katie since she was 17 years old and believe me, Katie doesn't need help in embroidering her life, she does that quite well herself."
The tabloid always employed journalists who value accuracy "above all else", she added.
It had come as a surprise to her that the paper used search agencies, Neesom told the hearing, adding: "I wish I had known."
She stressed that the paper always took note of privacy, adding: "It gets expensive if you don't."