A former editor of The Sun has told the Leveson Inquiry he did not take any notice of privacy issues, thought "most things should be published" and was given 40 minutes of abuse by Rupert Murdoch after libelling Elton John.
Kelvin Mackenzie edited the top-selling tabloid from 1981 to 1994 and was responsible for some of its most memorable front pages, including "Gotcha" after the sinking of the Belgrano during the Falklands war and " Freddie Starr ate my hamster".
He entertained the media ethics inquiry with an impression of former prime minister John Major, who called him up after Britain withdrew from the European Exchange Rate Mechanism.
Speaking in a thin monotone, Mr Mackenzie mimicked Mr Major's phone call: "I'm just calling you up Kelvin to find out how the story is going to play in the paper tomorrow."
In his own voice, the former editor then told the inquiry he replied: "I said actually I've got a bucket of **** on my desk Prime Minister and I'm going to pour it all over you."
Mr Mackenzie said that his "bullish" attitude to editorship was not followed by subsequent editors.
"I did 13 years as editor of The Sun. When I left, that attitude certainly changed," he said when asked by Robert Jay QC, counsel for the inquiry, whether he had any regard for privacy when he was editor.
Mr Mackenzie replied: "Not really, no."
He told the inquiry that within seven seconds of sending a fax to Mr Murdoch about paying £1m to settle a libel case with the rock star Elton John, the proprietor was on the phone giving him "non-stop" abuse for 40 minutes.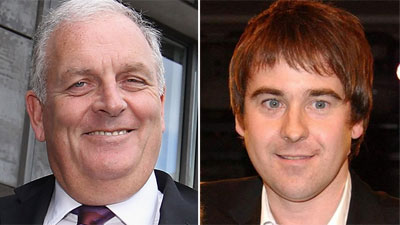 Mr MacKenzie and Mr Mohan were quizzed on press ethics
"It wasn't so much the money," said Mr Mackenzie. "It was the shadow which it cast over the paper.
"The idea that Rupert Murdoch simply took these things on the chin as part of the commercial biff and baff of life is wholly ridiculous."
Mr Mackenzie was followed at the inquiry by the current editor of The Sun, Dominic Mohan, who was tackled about phone hacking after he was reminded of a joke he had made at an awards ceremony called the SHAFTAS in 2002.
As part of a speech at the awards, he thanked mobile phone operator Vodafone's lax security for allowing the Daily Mirror to get so many showbiz exclusives.
Mr Jay put it to Mr Mohan: "You knew therefore that it was possible to hack into voicemails fairly readily didn't you?"
Mr Mohan replied: "Yes, I think it was well known."
Mr Mohan was keen to point out that the paper had moved on in the years since he had worked there, latterly as editor, and said when he took calls from Mr Murdoch now he was as interested in the success of the website and the app as he was about the newspaper itself.
"Does he have any influence over editorial content?" he was asked. "No"
Two other former editors of The Sun, David Yelland and Stuart Higgins, have provided witness statements to the inquiry.
The showbiz editor Gordon Smart told the inquiry he had no knowledge of phone hacking at The Sun or when he worked briefly at the News Of The World (NOTW).
He said his job was a balancing act and that it would be very hard to do it if he was "constantly crossing swords with celebrities".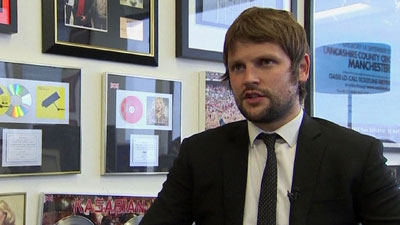 Gordon Smart said he was not aware of phone hacking
And royal editor Duncan Larcombe told the panel he was also unaware of phone hacking taking place.
He said the "culture is, and always has been, to get stories right".
Referring to Mr MacKenzie's earlier comment, Mr Larcombe added that if he just "lobbed stories into the paper" he would be "lucky to have a job in Tesco".
Lord Justice Leveson will also hear testimony from the editors of the Daily Telegraph, Financial Times, the Independent, the Mail on Sunday and the Daily Express this week as the investigation into the culture and ethics of journalism continues.
Another key figure in the British media, Richard Desmond, owner of the Daily Express and Daily Star newspapers, as well as Channel 5, will give evidence on Thursday alongside current Daily Express editor Hugh Whittow and former editor Peter Hill.
Mr Hill is expected to be quizzed on claims by a former Express reporter that he was to blame for a series of false stories about missing Madeleine McCann.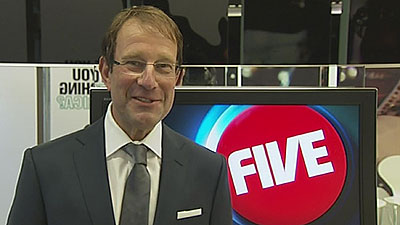 Richard Desmond, of Express Newspapers, gives evidence this week
Express Newspapers paid out more than £500,000 to the McCanns in 2008 for libellous coverage in its four titles following the Leicestershire girl's disappearance.
Lionel Barber, editor of the Financial Times, and Independent editor Chris Blackhurst have been called to appear on Tuesday, along with William Lewis, who is now general manager for News International's titles but was formerly editor-in-chief of The Daily Telegraph.
Current Daily Telegraph editor, Tony Gallagher, will also give evidence on Tuesday, while the editor of the Mail on Sunday, Peter Wright, will appear on Wednesday.
Daily Mail editor Paul Dacre is not expected to give evidence until February.
The Leveson Inquiry was set up by the Government last summer following revelations that the NOTW commissioned a private detective to hack murdered schoolgirl Milly Dowler's mobile phone after she went missing in 2002.
The first part of the inquiry, sitting at the Royal Courts of Justice in London, is looking at the culture, practices and ethics of the press in general and is due to produce a report by next September.
The second part, examining the extent of unlawful activities by journalists, will not begin until detectives have completed their investigation into alleged phone hacking and corrupt payments to police, and any prosecutions have been concluded.