Kate and Gerry McCann face being stopped from paying their mounting legal bills out of the £1 million of public donations to the campaign to find their missing daughter.
As the couple engaged two of Britain's top criminal lawyers and a leading Portuguese lawyer, the trustees of Madeleine's Fund were still considering whether the fund could pay for their legal bills in Portugal and London after they were made official suspects in their daughter disappearance.


The trustees are understood to fear a possible backlash from some people who made donations as well as possible legal challenges to the use of the fund for such a controversial purpose.
A family friend said: "The fund is looking into whether it can legally pay for the legal advice that is currently being given to Kate and Gerry."
<![if !supportLineBreakNewLine]>
<![endif]>
The six trustees, who include family members and friends of the couple, were selected because of their "appropriate legal, business and charitable experience". So far public donations of £1,036,104 have been received by Madeleine's Fund.
According to one solicitor, using fund money to help to pay for legal advice would not be an option.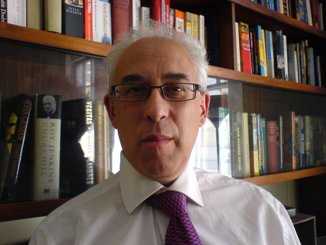 Julian Young,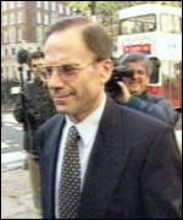 Michael Caplan,
Julian Young, president of the West London Law Society said: "People have given money to help fund the child's return and not help the parents. If it had been said originally that the money was wanted to help with legal fees then people perhaps would not have been so generous."
The McCanns' hiring of Michael Caplan, QC, from Kingsley Napley, who successfully resisted General Pinochet's extradition to Spain betwen 1998 and 2000 in a case that memorably went three times to the House of Lords, is a signal that the couple may plan to fight any extradition request to stand trial in Portugal should they be charged.
<![if !supportLineBreakNewLine]>
<![endif]>
But legal experts said yesterday that under the fast-track European Arrest Warrant introduced across Europe between 2003 and 2004, the pair would have little chance of preventing extradition going ahead.
No case has to be shown by the requesting state; only that the alleged offence is one of a list of 32 agreed crimes, including murder and manslaughter.
Unlike traditional extradition arrangements, a request cannot be refused on political grounds.
As well as Mr Caplan, the McCanns have engaged Angus McBride from the same firm, who is known for high-profile work where reputations need protecting.
Mr McBride, who specialises in all kinds of criminal defence work, has also developed a particular expertise in handling the media and managing and protecting the reputation of people and companies subject to media or criminal investigation.
His high-profile cases have included the Jubilee Line extension fraud trial; and two Premiership footballers accused of rape in 2003.
Mr Caplan, who has a quiet, almost shy manner and assiduously avoids press publicity or behind-the-scenes briefings, has practised law since 1977, focusing on domestic and international, criminal and regulatory law.

Catherine Wolthuizen
Mr and Mrs McCann have also hired a senior lawyer in Portugal.
Catherine Wolthuizen, of Fair Trials Abroad, said:

"It might be they are going to look for legal advice for quite a long time on issues relating to evidence gathering, the police investigation and extradition."