The Roman Catholic Church in Dundee has expressed support for Kate McCann ahead of the fifth anniversary of the disappearance of daughter Madeleine.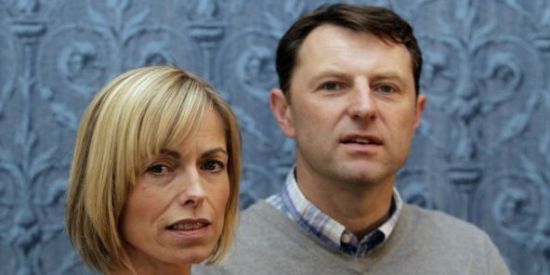 Kate and Gerry McCann.

Kate McCann studied medicine at Dundee University, graduating in 1992, and is understood to have closely followed her Catholic faith while a student in the city.
A spokesman for the Diocese of Dunkeld said: ''Anyone would pray for the parents of a missing child irrespective of their faith or belief. Madeleine McCann touched the hearts of everyone and especially in Dundee because her mother studied and gained her medical degree here.
''In a way this brings Madeleine's disappearance closer to home because we can identify with her mother as she lived for a spell in Dundee.''
Although her residence in Dundee was some 20 years ago, it is understood Kate regularly attended mass in the city.
The spokesman added: ''She is in our prayers.''
Originally from Liverpool, Kate Marie Healy came to Dundee University on leaving school and after five years of study at Ninewells Hospital she graduated with a MB ChB degree in 1992.
She initially specialised to become a gynaecologist but later became an anaesthetist. She met her husband Gerry McCann while employed at the Western Infirmary in Glasgow and they were married in 1998.
They had family and settled in Leicestershire where Kate became a GP and Gerry took up a post as a cardiologist. Since Madeleine's disappearance Kate gave up her practice and Gerry scaled back to working three days a week.
Born in 2003, Madeleine disappeared on May 3 2007 from the resort of Praia de Luz in the Portuguese Algarve where her family had gone for a holiday.
Scotland Yard detectives have been brought in and last week said they had uncovered new information to suggest Madeleine could be alive and living with her abductor. The senior officer leading an investigative review called on Portuguese police to reopen the case.
Photo by Niall Carson/PA Wire